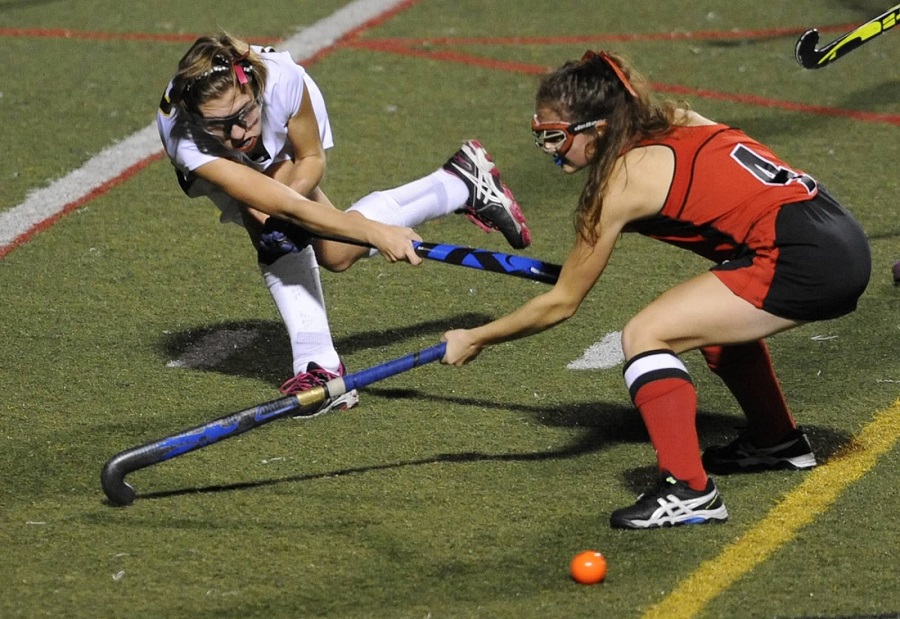 Fox Chapel Ends NA's Three-Peat Bid In WPIAL Finals, 2-0
The Fox Chapel Foxes ended North Allegheny's reign as WPIAL champions with a 2-0 win on Tuesday night in the WPIAL finals at Newman Stadium. The Tigers were trying for a three-peat and were facing a Fox Chapel team that had defeated them in the season opener, 4-0. The rematch was a more tightly contested affair thanks to a North Allegheny defense that was able to thwart an unrelenting Fox Chapel attack throughout most of the contest.
Fox Chapel outshot North Allegheny, 15-3, on the night and dictated the pace of the game, but the Tigers managed to stymie the Foxes for a while thanks in part to the play of goalie Katie Shideler.  Shideler made twelve saves on the night before being replaced late in the game by junior Rena Israel. Along with Shideler, the defensive efforts of Maddie Birmingham, Olivia Krause, Lily DeNoma, Jessie Serody, Kayley Cooper and Catie Kelly were pivotal to the NA cause.  For her play throughout the night on defense, Catie Kelly was named the Wright Automotive Player of the Game by the North Allegheny Sports Network.
Eventually the pristine passing and speed of the Foxes wore down the defending champions in the second half. With 18:20 remaining in the game, sophomore forward Paige Ryan was able to drive in a rebound to give the Foxes a 1-0 lead.
Undaunted, North Allegheny nearly tied the game two minutes later when Fox Chapel goalie Marissa Hardiman made a crucial mistake and cleared the ball directly to NA's Maddy Snyder. With Hardiman and the defense collapsing on her quickly, Snyder centered a pass toward an open Angie Genter in front of the net but the pass was just beyond her stick and rolled harmlessly out of bounds. Following the near-miss, Fox Chapel put the game away with a blistering shot by Abby Pitcairn with 5:34 remaining to bring the score to its eventual final, 2-0.
The Foxes move on to the PIAA tournament on Tuesday night for a first round matchup against the third place finisher in District 3. The site and time is to be determined.
North Allegheny's season comes to a close with an impressive 13-7 overall record and another Section 1 title under its belt. Congratulations to coach Maddy Berkley and the Lady Tigers for another terrific season.
Field Hockey Summary vs. Fox Chapel, 11-3-15
| GAME SUMMARY | | | |
| --- | --- | --- | --- |
| SCORE BY HALVES | 1 | 2 | FINAL |
| Fox Chapel | 0 | 2 | 2 |
| North Allegheny | 0 | 0 | 0 |
Field Hockey Individual Scoring vs. Fox Chapel
| INDIVIDUAL STATS | | |
| --- | --- | --- |
| FIRST HALF | | |
| | NO SCORING | |
| SECOND HALF | | |
| Fox Chapel | Paige Ryan | 11:40 |
| Fox Chapel | Abby Pitcairn (Meg McCrady) | 25:26 |