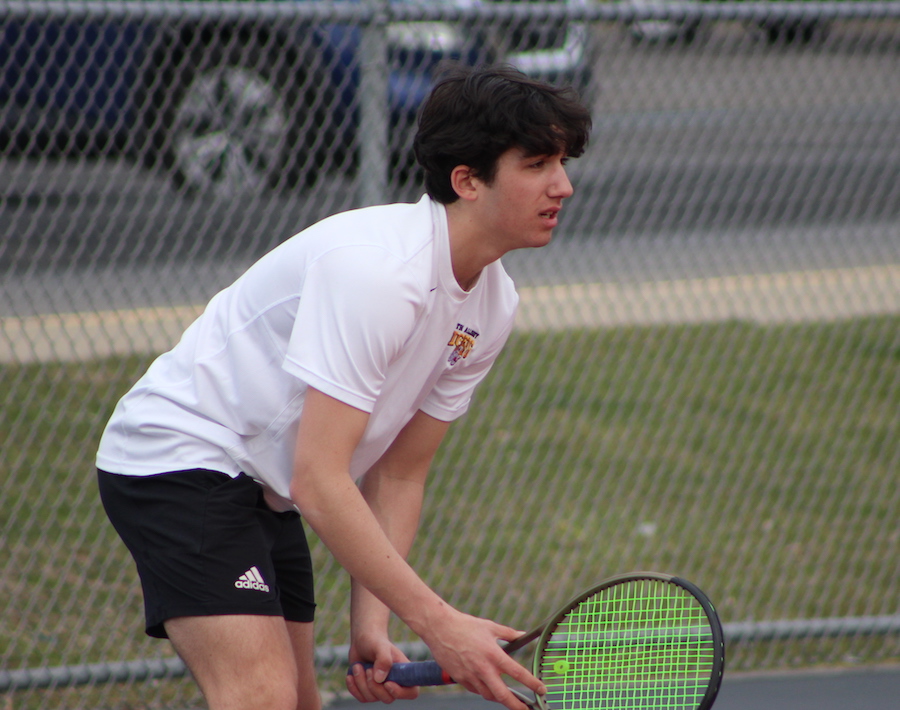 Freshman Duo of Kaufman, Kampi Take Section 2-AAA Doubles Title
Playing in traditional spring weather Wednesday afternoon on the NASH Courts, the North Allegheny duo of freshmen Evan Kaufman and Matthew Kampi (seeded first) played sophomore Sri Thirumala and freshman Adhav Ramadas (seeded 10th) in the Section 2 AAA Doubles Championship.  In a highly competitive match, Kaufman and Kampi prevailed in two sets to bring the title back to North Allegheny after a one year hiatus.
Kaufman and Kampi played an aggressive net game in the first set while Thirumala and Ramadas countered with strong baseline play.  The freshmen duo took the edge in the first set, 6-4. The second set was even tighter, with both teams trading two-game mini winning streaks.  With the score tied at 6, a tiebreak ensued and was controlled by Kaufman and Kampi (7-2) to take both the set and the match.
As a result of having two section finalists, the NA Tigers' teams will now travel to Bethel Park High School next Tuesday to represent Section 2 in the WPIAL AAA Doubles Championship. The draw will be released on the WPIAL web site Monday afternoon, and play begins at 11:00 AM Tuesday morning.  Good luck to both Tigers' teams!