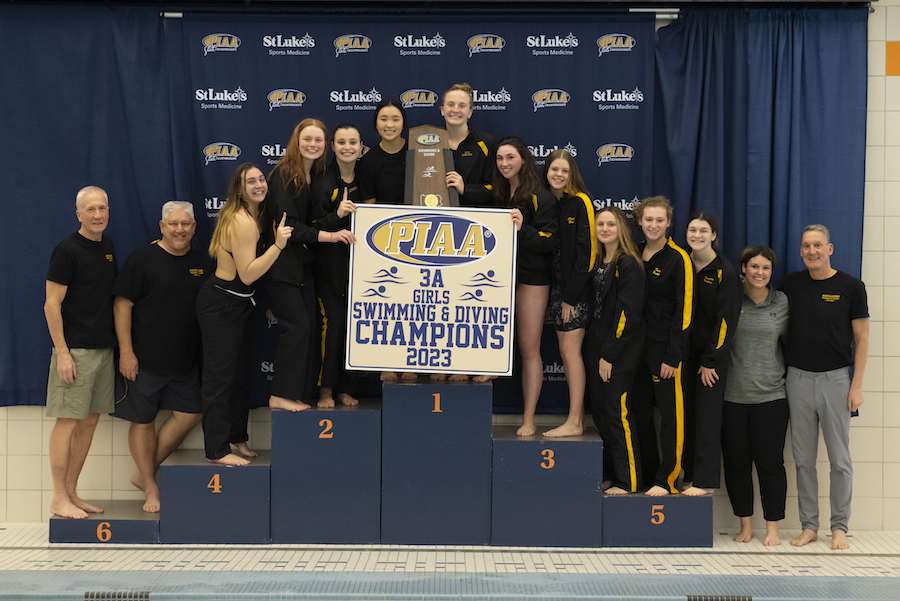 Golden Girls: Lady Tigers Win 8th PIAA Title, 2nd in 3 Years
The North Allegheny girls' swimming and diving team won an eighth PIAA championship on Saturday at Bucknell University. The Lady Tigers totaled a team score of 194, finishing 18 points ahead of second-place Hatboro-Horsham. It's the second time in the last three years the NA Girls have been crowned PIAA Class AAA champions.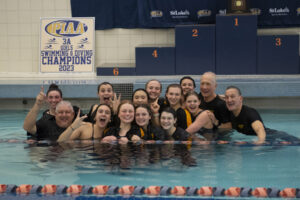 The Lady Tigers saw two bronze medal performances to help lead the way in day two of the state championships. Senior Lexi Sundgren garnered a third-place finish in the 500 Free with a time of 4:54.98. Junior Natalie Sens claimed a third-place showing as in the 100 Breaststroke with a time of 1:03.73. Valuable team points were earned in the 400 Free Relay thanks to the quartet of Sundgren, freshman Eva Ogden, junior Greta Mott and freshman Claire Bacu. The NA combo tallied an eighth-place finish, clocking in at 3:34.63. For a look at all girls' results from day two of the PIAA Class AAA championships, click here.
While the NA Boys didn't bring home a state title, they did secure a 10th-place finish in a strong field of 61 teams at the state championships. The Tigers notched a team score of 74, which was second best among teams from the WPIAL. North Penn won the state crown with a score of 212.
Junior William Gao was the top performer for the NA Boys, taking sixth place in the 100 Backstroke with a time of 50.39. Senior Eliot Maravich added to the team total with an 11th-place effort in the 500 Free, finishing in 4:37.73. For a look at all boys' results from day two of the PIAA Class AAA championships, click here.
Congratulations to head coach Corky Semler and the entire North Allegheny swimming and diving team for another championship and memorable season.
(Photos courtesy of Tony Melanson).