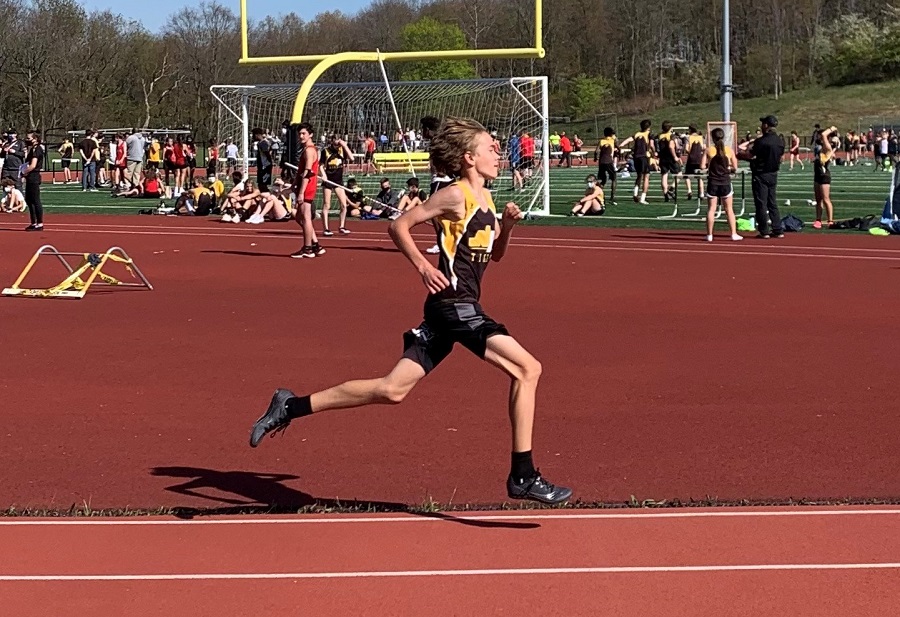 Jack Bertram posts Top Time Nationally In 1600m, 3200m Runs
IMS eighth grader, Jack Bertram, has been turning heads this Spring every time his spikes hit the track.  At the North Allegheny Invite held on May 6, Bertram won the 1600m and 3200m runs.  His times were not only good enough to improve upon his own school records but were also US No. 1 times at both distances for middle school.  In the 4-lap race, his time was an incredible 4:29.22 and he ran the 3200m in 9:41.88. Bertram also has the school record and one of the top times in the country in the 800m at 2:08.0 and is one of the fastest runners on the team's top 4x400m squad.
The humble and reserved track star has plowed his way through countless miles and led his teammates by quiet example.  The Tigers have been rallying around Bertram's inspiring performances, winning the last 8 dual meets.  At the NA invite alone, NA's Middle School Track and Field team claimed 10 different PA#1 performances according to pa.milesplit.com rankings.
The team will be wrapping up their season this week with a dual meet on Tuesday and the Butler Invitational on Friday.