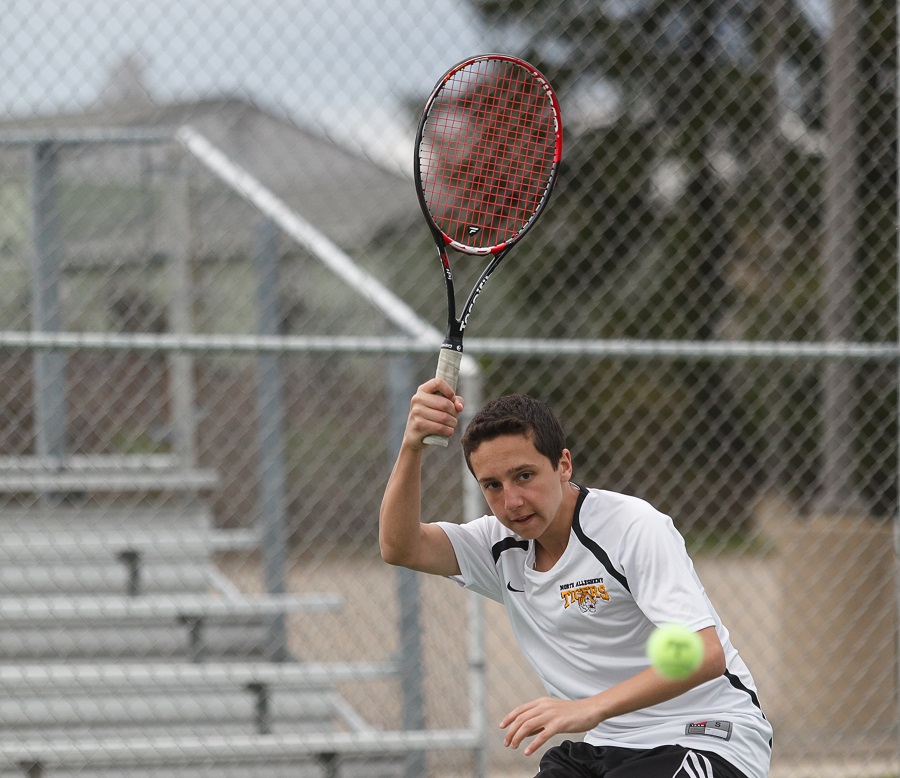 Jared Isaacs Reaches Section 2 Singles Finals
The AAA Section 2 Singles Tournament reached completion Tuesday afternoon at the Lakevue Athletic Club and NA's representative, junior Jared Isaacs, reached the championship round.
Isaacs, the overall #1 seed dispatched Moon's Logan D'Angelo in straight sets in the semi-finals to make the final round for the first time in his career.  Pitted against Josh Raymundo, the overall #3 seed from Mars, Isaacs found the sledding a bit tough and fell in straight sets.  As a result of his strong play, Jared qualifies out of Section 2 as the number two representative at the WPIAL Championships, slated to begin on North Allegheny's own courts on Tuesday, April 7.
In the meantime, the Tigers tennis team returns to action Wednesday afternoon at 3:30, on the road at Mars where Isaacs and Raymundo will tangle for the second time in two days.
North Allegheny Summary –AAA Section 2 Singles Championship (3/31/2015)
Semifinals
#1 Jared Isaacs (NA) def. #4 Logan D'Angelo (Moon) 6-1, 6-0
Finals
#3 Josh Raymundo (Mars) def. #1 Jared Isaacs (NA) 6-0, 6-1