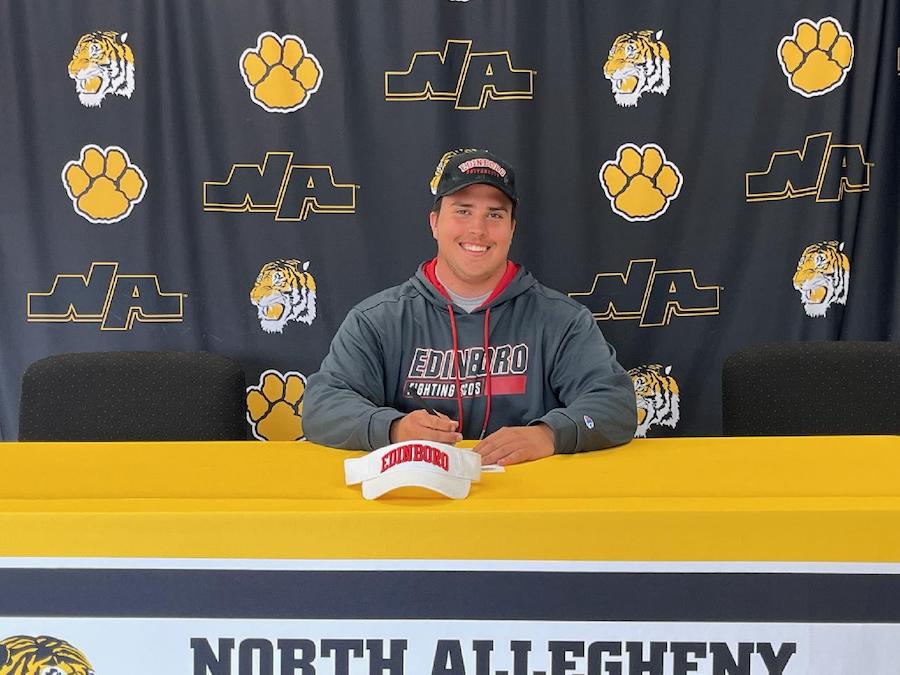 Kaden Velasquez Signs Letter Of Intent With PennWest Edinboro
North Allegheny senior Kaden Velasquez signed his letter of intent to continue his track & field and academic career at NCAA Division II PennWest Edinboro. Velasquez inked his LOI on Monday afternoon.
Velasquez is a five-year member of the North Allegheny track and field program under head coach John Neff. Last season, Velasquez placed third in the Discus event at the WPIAL Class AAA Team Championships, helping North Allegheny to a second-place finish. He is also a defensive lineman for North Allegheny football team, winning the WPIAL Class 6A championship this past fall.
At PennWest Edinboro, Velasquez plans to major in Film/Creative Writing.