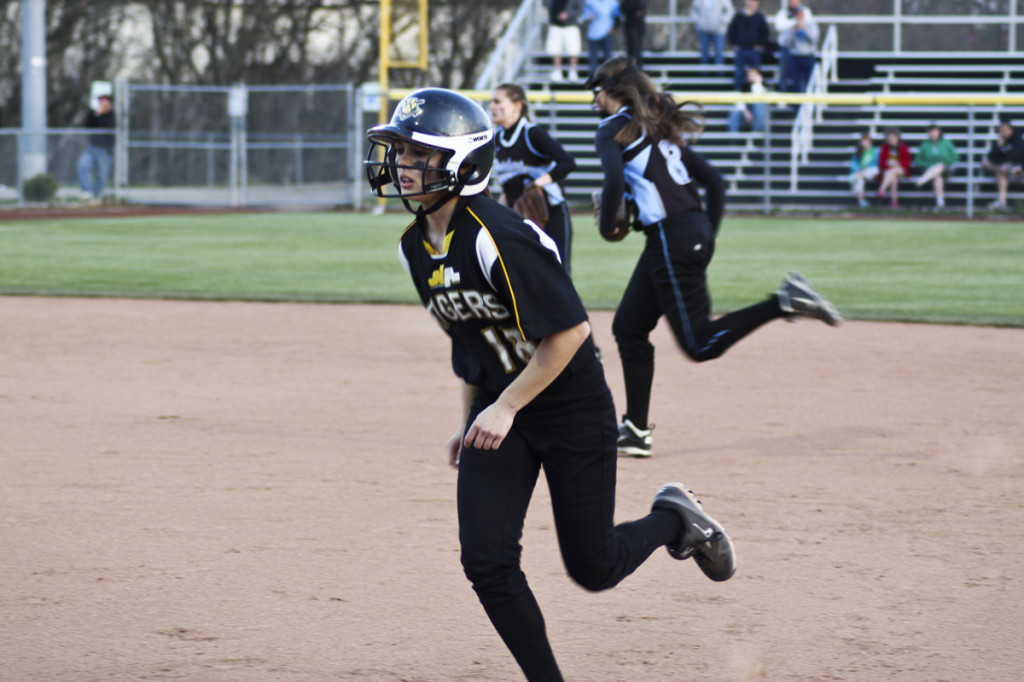 Lady Tigers Drop First To Raiders
After four consecutive road victories to open the 2014 season, the North Allegheny Varsity Softball team suffered its first loss of the season in road game number five at Seneca Valley on Friday afternoon, with a solid Raiders team prevailing by the score of 9-4.   The Raiders struck first in the bottom of inning number one, parlaying five hits and a walk into five runs to take a lead that they never surrendered.  The Tigers fought back with single runs in the second and third innings to narrow the gap to three runs, but could get no closer as the teams traded runs to get to the final 9-4 margin.
Highlights for North Allegheny included two-hit performances by senior shortstop Christine Scherer and senior third baseman Mary Funderlich, who drilled a two-run home run in the seventh inning for her third home run of the young season and RBI's from Funderlich (3) and junior second baseman Emily Hogan. 
With the loss, NA falls to 4-1 (1-1 in Section 3-AAAA) and awaits the home opener on Monday at 6:00 PM vs. the Fox Chapel Foxes.
Line Score - NA Softball vs. Seneca Valley, 3/28/14
| Score by Innings | 1 | 2 | 3 | 4 | 5 | 6 | 7 | | R | H | E |
| --- | --- | --- | --- | --- | --- | --- | --- | --- | --- | --- | --- |
| North Allegheny | 0 | 1 | 1 | 0 | 0 | 0 | 2 | | 4 | 8 | 2 |
| Seneca Valley | 5 | 0 | 1 | 0 | 0 | 3 | X | | 9 | 12 | 2 |
WP - Nikki Matz LP - Sami Beining (2-1)