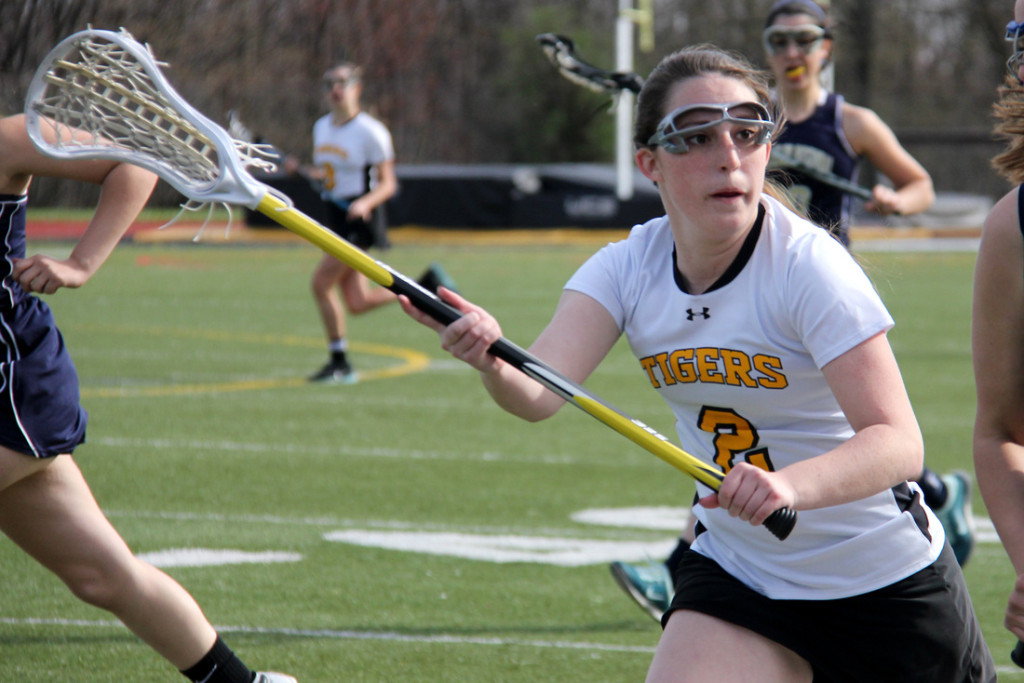 NA Drops Section Game To Franklin Regional
Franklin Regional snapped a six-game losing streak to North Allegheny with a 14-2 win at Newman Stadium on Tuesday night.  The Panthers had three players notch a hat trick and were led by Walsh Jesuit recruit Alex Hodowanec who scored five goals.  Jessica Watt and Anna Stephens scored three goals apiece.
For North Allegheny, Courtney Heinl and Marissa Lambert netted goals.  Heinl's goal in the first half was set up on an outstanding hustle play by Maddie Birmingham who collected a ground ball deep in the Tigers end and raced to the opposite end of the field before she was fouled by the Panthers.  On a free position run, Birmingham passed the ball to an open Heinl who finished off the play for a goal with 7:17 to play in the first half.  For her efforts, Birmingham was named the Wright Automotive Player of the Game.
With the loss, North Allegheny's overall record falls to 0-4.  The team's section mark drops to 0-3.  Franklin Regional improves to 2-2 overall and 1-1 in Division 1, Section 2. The Lady Tigers return to action on Tuesday, April 7 with a home section game against Quaker Valley.  Start time is scheduled for 8:15 pm.