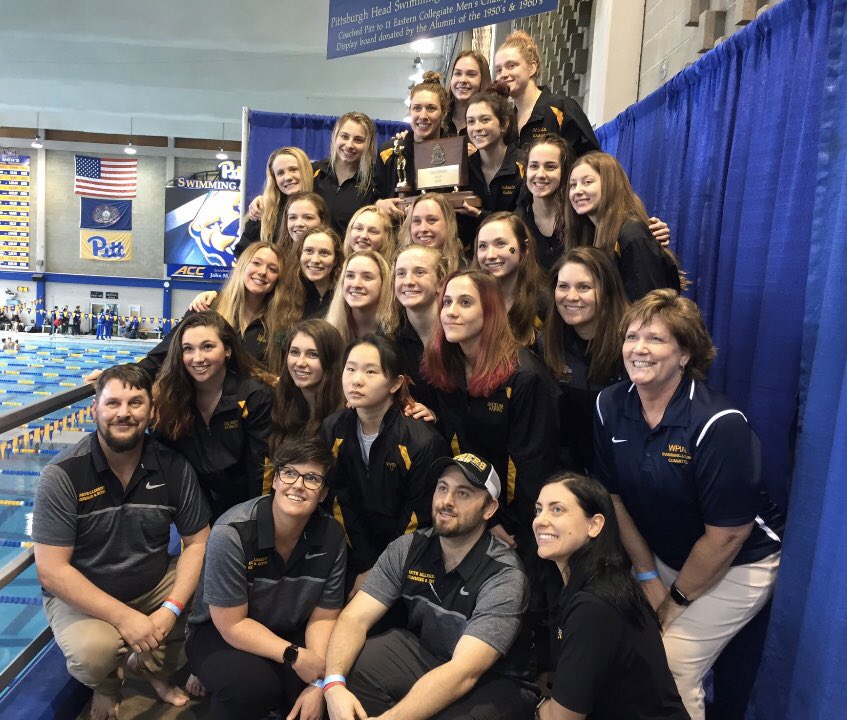 Lady Tigers Make History, NA Swimming Sweeps At WPIAL Championships
The North Allegheny Swimming Team finished off the second day of the WPIAL Swimming Championships in record fashion, with the Lady Tigers winning the title for the twelfth straight year, one more than the Oakland Catholic Swim Team that won it eleven straight seasons. The NA Girls won with a score of 422, finishing 180 points ahead of second-place Mount Lebanon High School.  The boys won their ninth straight WPIALs title by scoring 380 team points, 128 more than second-place Seneca Valley. The NA Boys have won 14 out of the last 15 WPIAL titles.
The NA Girls started off the meet with high place finishes for the 100 Free, with Lexi Sundgren and Ella Ogden taking fourth and fifth respectively.  Molly Smyers left the competition reeling at the 500 Free and got gold, with Olvia Kisow finishing strong to take 3rd place bronze, plus a big contribution from Kara Mihm for getting 5th.  Torie Buerger defended her 100 Backstroke crown, which was a satisfying win for her as she was not the top seed going into the meet. They finished off the second day by dominating the 400 Free Relay, with Buerger, Sundgren, Kisow and Smyers comfortably winning it with almost a 5-second spread from second place Fox Chapel.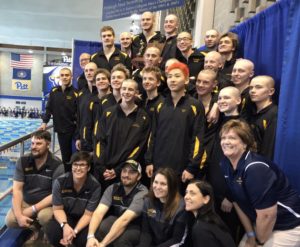 The NA Boys had a great start with Branko Kosanovich winning gold for the 100 Free, and an added bonus with Josh Galecki getting a high-place finish and taking 4th.  Rick Mihm won gold comfortably on the 500 Free, with Tim Compton contributing with a 5th place finish.  Jacob McCarran and Alex Grahor finished so close together to take 2nd and 3rd respectively for the 100 Breaststroke, with their times being just separated by 0.02 of a second.  The boys had a great final race of the day for the 400 Free Relay, winning by 2 seconds ahead of second place Seneca Valley.  The team was made up of Mihm, Galecki, Ethan Song, and Grahor.
The qualifiers for the PIAA Swimming and Diving Championships will then travel to Bucknell University.  The meet is tentatively scheduled to be on Wednesday, March 11, with a scheduled start of 8 a.m.