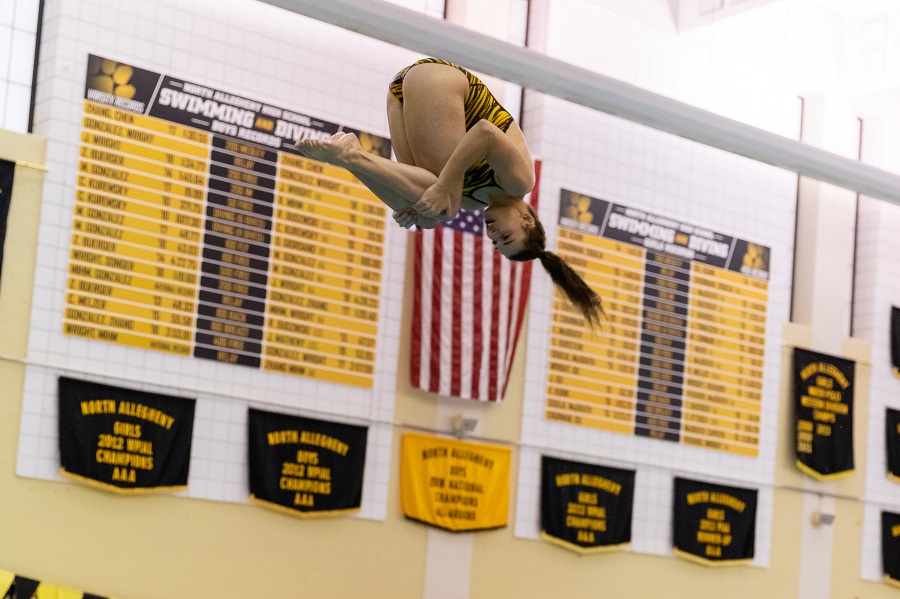 Maya Ennis Wins Silver At WPIAL Diving Championships
North Allegheny sophomore Maya Ennis led the way for North Allegheny at the WPIAL Diving Championships over the weekend and won WPIAL silver. With a score of 433.15, Ennis not only took second place but also qualifies for the PIAA Diving Championships.
Along with Ennis, the Lady Tigers had contributions from Addison Restilli (12th place – 337.65), Alex Kmetyk (17th place – 233.65) and Olivia Schenk (18th place – 232.25).
Participating for the North Allegheny boys were Lucas Rodgers (16th place – 293.95), Liam Cross (226.65) and Dennis Knepp (22nd place – 138.30).
Up next is the WPIAL swimming championships which begin on Thursday, February 28 at 8:30 a.m.