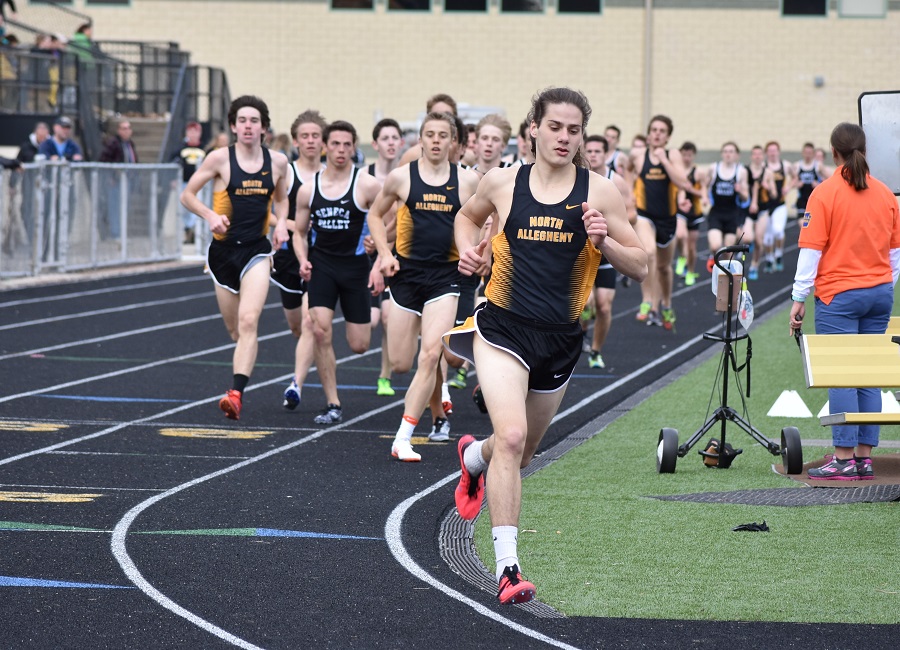 NA Boys Beat Reigning WPIAL Champs, Lady Tigers Roll To Win
The NATF Tigers traveled to Seneca Valley Friday to compete in their first meet of the season.  Despite unfavorable weather conditions, the Tigers rose to the challenge and defeated the Raiders to capture their first wins of the season.  
The Lady Tigers won all but three events at the meet and rallied a team score of 99-51.  Casey Burton won three individual events in the 100 and 200 meter Dashes and the Long Jump.  Senior Clara Savchik won two individual events in the 1600m and 800m Runs.  Other events winners included Emily Naughton in the 400m Dash, Savannah Benko in the Javelin,  Vittoria LaRosa in the High Jump and in the Pole Vault, Jessica Kotrick in the Discus, Megan Stewart in the Triple Jump, and Makenzi Caudill in the Shot Put. 
It came down to the last couple of events to determine the winner, but the NA Boys were able to defeat the defending WPIAL champs, 88-62.  Senior Ayden Owens blazed the trail to victory as he won all four of his individual events (Long Jump, 200m Dash and both hurdle races).  Liam Nobbs led the Tigers to a sweep in the Pole Vault.  Richie Pajak had a victorious leap in the High Jump.  John Vardzel also led the sprinters to a sweep in the 100m Dash. 
The Tigers will travel to Butler on Tuesday to compete in their second sectional meet.