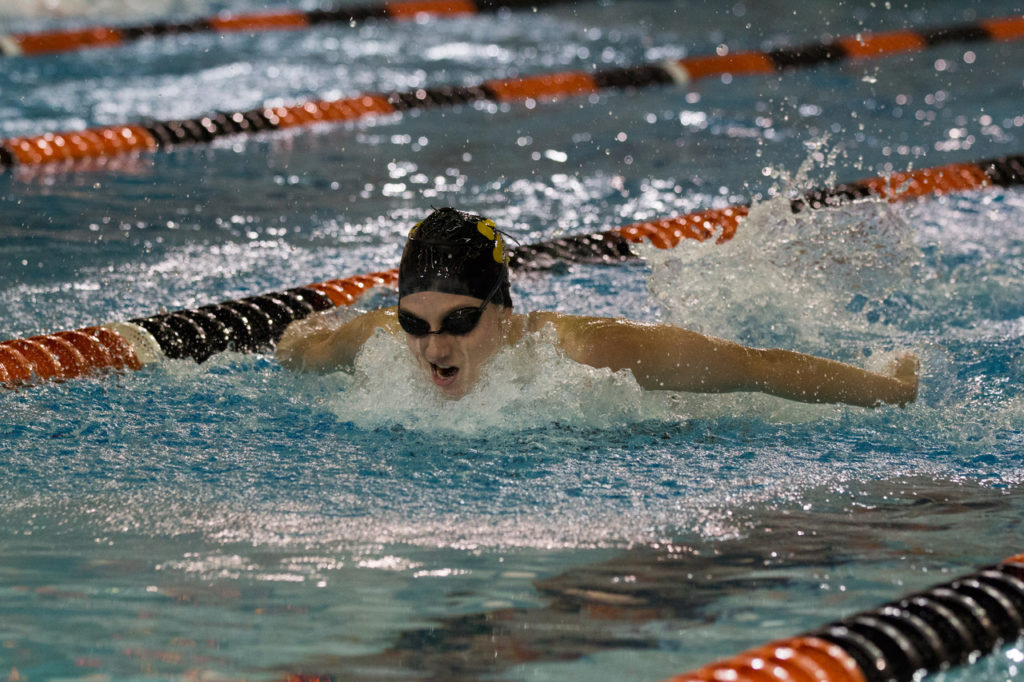 NA Boys Break Five Pool Records at Bethel Park
The North Allegheny boys' team broke five pool records on its way to a convincing 136 – 17 victory over an outmanned Bethel Park team.  The girls' team won every event except the 500 Free in its 131 – 39 victory over the Bethel Park girls.
The boys' team was led by Mason Gonzalez who broke pool records in the 50 Free and the 100 Fly.  Eben Krigger followed with another pool record with his convincing win in the 500 Free.  Both the boys' 200 Free and 400 Free relay teams broke pool records.  The 200 Free team consisted of Jack Wright, Ricky Mihm, Maxwell Gonzalez and Mason Gonzalez.  The 400 Relay Team consisted of Ricky Mihm, Andrew Zhang, Jack Wright and Eben Krigger.  Other individual event winners for the evening were Ricky Mihm in the 200 Free, Maxwell Gonzalez in the 200 IM, Jack Wright in the 100 Free, Andrew Zhang in the 100 Back and Jerry Chen in the 100 Breast.  The 200 Medley Relay team of Andrew Zhang, Mason Gonzalez, Matthew Kuhn, and Eben Krigger narrowly missed a pool record in their win.
The girls' team was led by Lauren McGrath and Torie Buerger.  Lauren won the 200 Free and the 100 Fly while Torie won the 200 IM and the 100 Back.  Anna Verardi touched first in the 50 Free and Aimee Verardi touched first in the 100 Free.  Ann Juneau completed the individual events with a win in the 100 Breast.  The girls won all 3 relay events beginning with Torie Buerger, Aimee Verardi, Ann Juneau and Anna Verardi winning the 200 Medley Relay.  Anna Verardi, Kristine Mihm, Aimee Verardi, and Lauren McGrath cruised to victory in the 200 Free Relay and Torie Buerger, Anna Verardi, Kristine Mihm, and Lauren McGrath finished the night with a 400 Free Relay win.
In diving competition, Trey Serbin was followed by fellow NA divers Nate Zeigler and Dennis Knepp in capturing the top three diving slots.  Alexa Brennen was the top NA girls diver with her second place finish.
North Allegheny returns home on Thursday with a sectional meet against Seneca Valley.  The meet starts at 6:00 p.m.