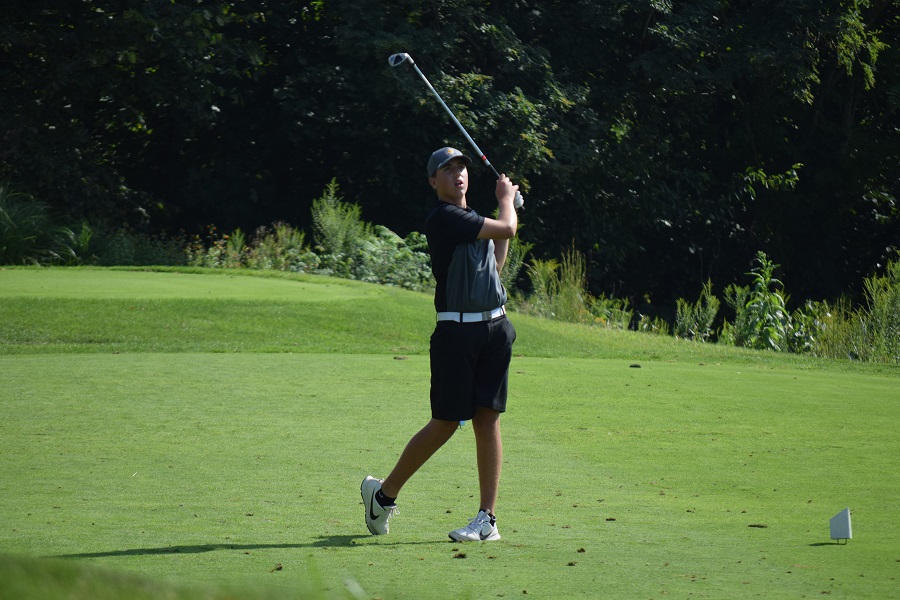 NA Boys Close Out Section Schedule With Win Over North Hills
The Tigers hosted North Hills in the last section meet of the season on Monday at North Park Golf Course and walked away with a 193-217 victory.
Senior Ryan Meyer led the charge with a 2-under par 34, followed by senior Teague Urban's 38. Senior Tyler Dougherty posted a 39, junior Scott Fitzgerald notched a 40, and senior Phillip Beer carded a 42.  North Hills' best score was turned in by Jason Stuckert with a 40.
North Allegheny prepares for its final match of the season on October 4 when they travel to Valley Brook golf Course to play Peters Township.
Match Summary
NORTH ALLEGHENY - 193
NORTH HILLS - 217

NORTH ALLEGHENY
SCORE
NORTH HILLS
SCORE
Ryan Meyer
34
Jacob Stuckert
40
Teague Urban
38
Sam Rollands
43
Tyler Dougherty
39
Matt Venturella
44
Scott Fitzgerald
40
Ian Baumgartner
45
Phillip Beer
42
Tyler Greensbee
45
TOTAL
193
217
Michael Delucia
42
Adam Hendrickson
37
Evan Diulus
45