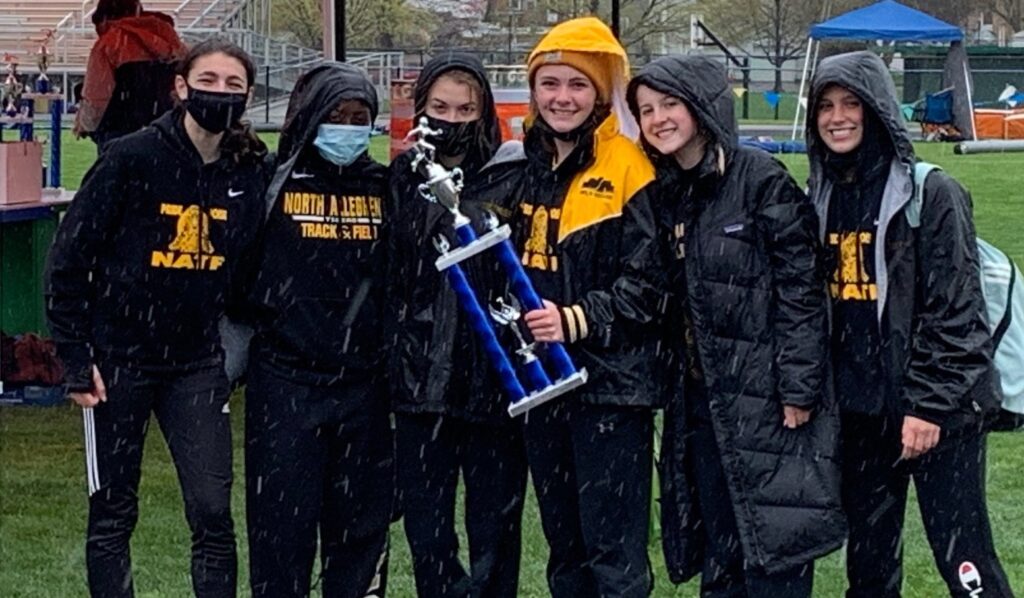 NA Boys, Girls Both Place Second at Latrobe Invitational
NATF brought home a pair of runner-up trophies from the Lady Spartan/Wildcat Invitational in Latrobe on Friday.  Due to Covid adjustments, the ladies competed during the morning and early afternoon hours while the boys competed later in the day and into the evening.  Hempfield was the only team to score more points than the Tigers in both male and female competitions.
In the girls' competition, NA dominated the running events as the team secured winning times in the 200m Dash with Lola Akindele's performance, alongside Rachel Hockenberry's 800m Run and Eva Kynaston's 3200m Run, who also placed fifth in the 800m Run.  Hockenberry, Akindele and teammates Ginger Tegtmeier and Kenna Shannon ended the meet with a victory in the 4x400m Relay.  In the field events, Alaina Fantaski and Hannah Ziegler threw the Javelin to earn second and third-place finishes, respectively.  Allison Burns secured a third-place finish in the Long Jump.  Other notable performances included Aveline Plenter placing third in the High Hurdles and Kenna Shannon sprinting to a second-place finish in the 400m Dash.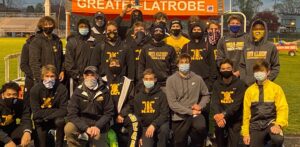 Outjumping all the triple jumpers by more than four feet, Dwayne Taylor continues to outjump most of his competitors in the horizontal jumping events.  He was the runner up in the Long Jump event while teammate Sohan Bonisetti placed fourth.  The distance crew had an exceptional day as they were able to place high in multiple events.  Connor Foody raced around the track to secure a victory in the 800m Run and Greg Kossuth paced himself to a season best performance and winning time in the 3200m Run.  Danny Robles raced to a third-place finish in the 1600m Run and the 4x800m Relay of Connor Foody, Drew Kollitz, Michael Gaunter and Jackson Pajak won with over a 15 second lead to their opponents.  The 4x100m Relay finished 3rd with sprinters Dwayne Taylor, Kyrin Boyd, Brandon Farr and Tyree Alualu carrying the baton around the track.
The Tigers host their next sectional meet on Tuesday as they take on rivals North Hills and Pine Richland at Newman Stadium.  Meet begins at 3:30 pm.