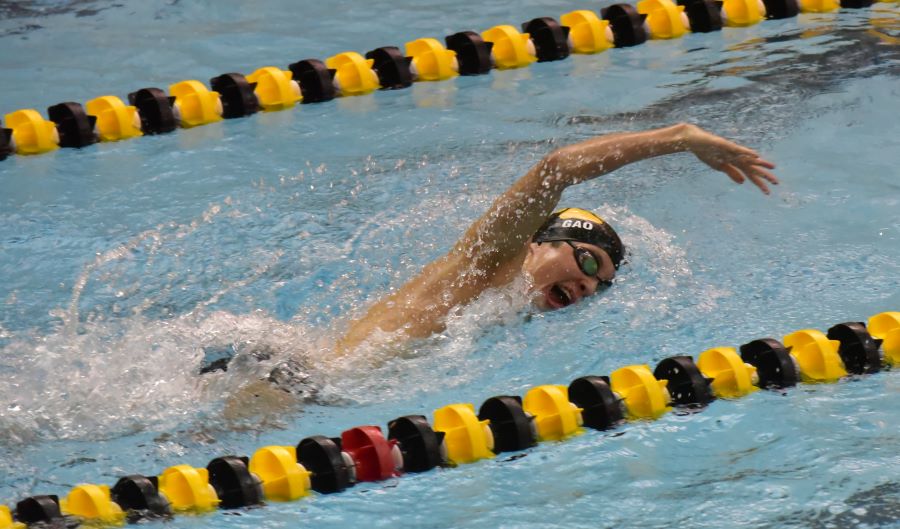 NA Boys, Girls Sit As Pace Setters After Day One of WPIAL Championships
The North Allegheny boys' and girls' swimming teams sit as the pace setters through Day One of the WPIAL Class 3A swimming and diving championships at Trees Pool on the campus of the University of Pittsburgh. The NA Boys boast a team score of 202.5, ahead of second-place Seneca Valley by 10.5 points. The Lady Tigers have a more sizable advantage following day one with a total of 307 team points, which is 129 points better than second-place Fox Chapel.
Five first-place finishes boosted the Tigers to their current status atop the charts. For the NA Boys, the 200 Medley Relay quartet of junior William Gao, sophomore Gus Miller, junior Riley Williams and sophomore Grant Regule clocked in with a time of 1:32.88 to win WPIAL gold. Gao also took home gold in the 100 Butterfly with a time of 49.43.
The Lady Tigers saw the combo of junior Greta Mott, junior Natalie Sens, freshman Eva Ogden, and senior Rebecca Melanson take first place in the 200 Medley Relay with a time of 1:43.86. The 200 Free Relay quartet of senior Lexi Sundgren, Melanson, Sens and freshman Claire Bacu also won WPIAL gold with a time of 1:34.57. Individually, Sundgren garnered gold in the 200 Free, clocking in at 1:51.90.
There were plenty of other medalists for the Tigers in Day One of the WPIAL championships. For the boys' team, Regule grabbed WPIAL silver in the 50 Free, while the combo of Gao, Regule, freshman Danny Lesinski and senior Zachary Jubeck claimed second place in the 200 Free Relay. Senior Eliot Maravich won WPIAL bronze in the 200 Free. Additional medalists for the Lady Tigers included Bacu in the 200 Free with a second-place finish. Sens and freshman Dani Hinkson took second and third place, respectively, in the 200 IM. Hinkson also earned WPIAL silver in the 100 Butterfly.
For a full look at times and results from Day One of the WPIAL Class 3A championship, click here.
North Allegheny will look to build upon its strong start in the second and final day of the WPIAL Championships on Friday at Trees Pool in Pittsburgh.