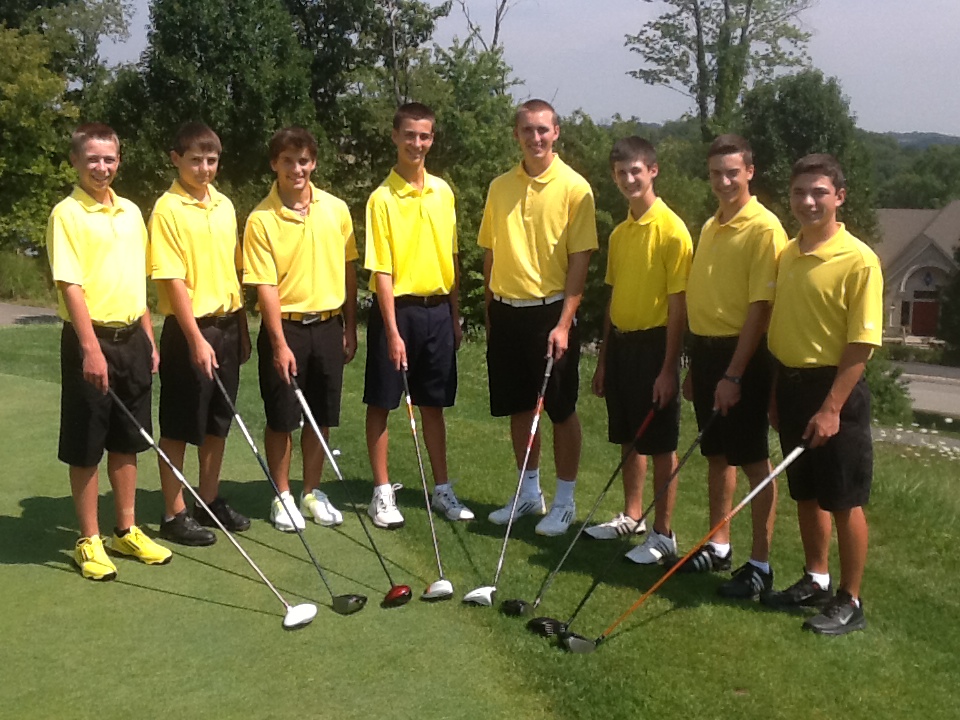 NA Boys' Golf Bounced By Butler, 202-206
The North Allegheny Boys Golf Team suffered their first loss of the 2013 season with a 202-206 defeat at the hands of the Butler Golden Tornado on Thursday. Following two inches of rain the day before, the turf at the Butler Country Club was soaked at the par 35 course. Butler's Gabe Baroffio led all golfers with a 39.
Junior Martin Lazzaro was the top scorer for the Tigers, shooting a 40. Freshman Ryan Dougherty and junior Noah Wessel posted 41's. Senior Mike Sudo, junior Connor Gingrich, and freshman David Mrazik each shot a 42 to round out the NA scorecard.
Following the loss, the Tigers drop to 2-1 overall and within the section. North Allegheny has the next five days off before hosting the North Hills Indians on Wednesday, September 4 at 3:30 pm.
Match Summary

BUTLER - 202
NORTH ALLEGHENY - 206
NORTH ALLEGHENY
SCORE
BUTLER
SCORE
Martin Lazzaro
40
Corey Pizar
43
David Mrazik
42
Luke Tomasovic
41
Mike Sudo
42
Gabe Baroffio
39
Ryan Dougherty
41
Josh Tilko
42
Connor Gingrich
42
Nic Leone
DQ
Noah Wessel
41
Tommy Dimlin
36
TOTAL
206
202
Josh Huhn
39
Zach Folk
44
Nick Longo
46