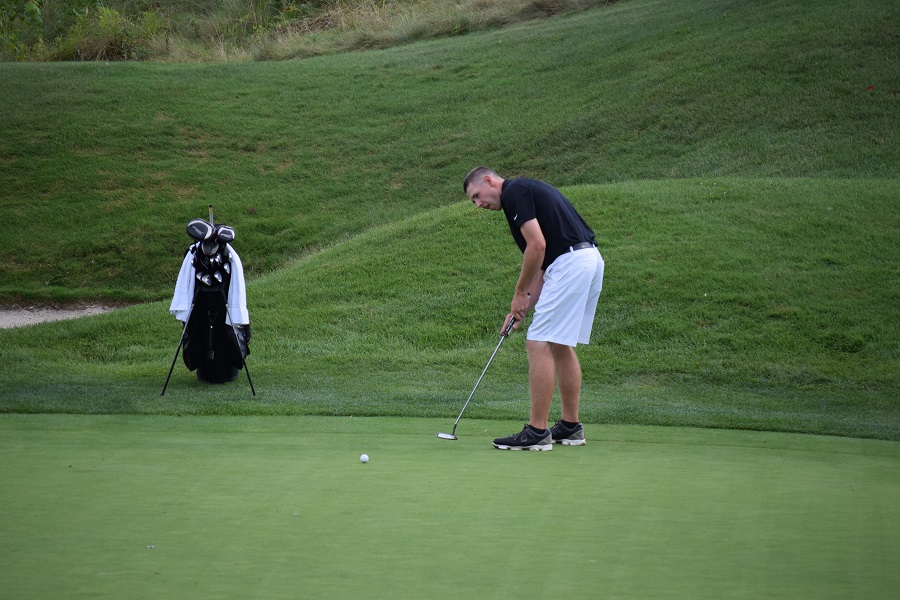 NA Boys Golf Prevails Over Mt. Lebanon
The North Allegheny boys' golf team hosted and defeated the Mt. Lebanon Blue Devils on a beautiful afternoon at North Park, 188-211. The Tigers finished the round 15 strokes better and were paced by senior Teague Urban's even par 36.
A pair of 37's was carded by Scott Fitzgerald and Ryan Meyer, and a pair of 39's was turned in by Evan Diulus and sophomore Adam Steinmetz, who moved up to play from the JV team.
North Allegheny has practice today before a matchup with section rival Pine-Richland on Tuesday.
Match Summary
NORTH ALLEGHENY - 188
MT. LEBANON - 211



NORTH ALLEGHENY
SCORE
MT. LEBANON
SCORE
Teague Urban
36
Mike Hamel
41
Scott Fitzgerald
37
Hayden Mitchell
42
Ryan Meyer
37
Reese Immaunk
44
Evan Diulus
39
Charlie Loclice
44
Adam Steinmetz
39
Sheamas Cochran
45
Phillip Beer
42
Matt Dyke
47
TOTAL
188
211
Mike Delucia
44
Dylan Fitzgerald
46