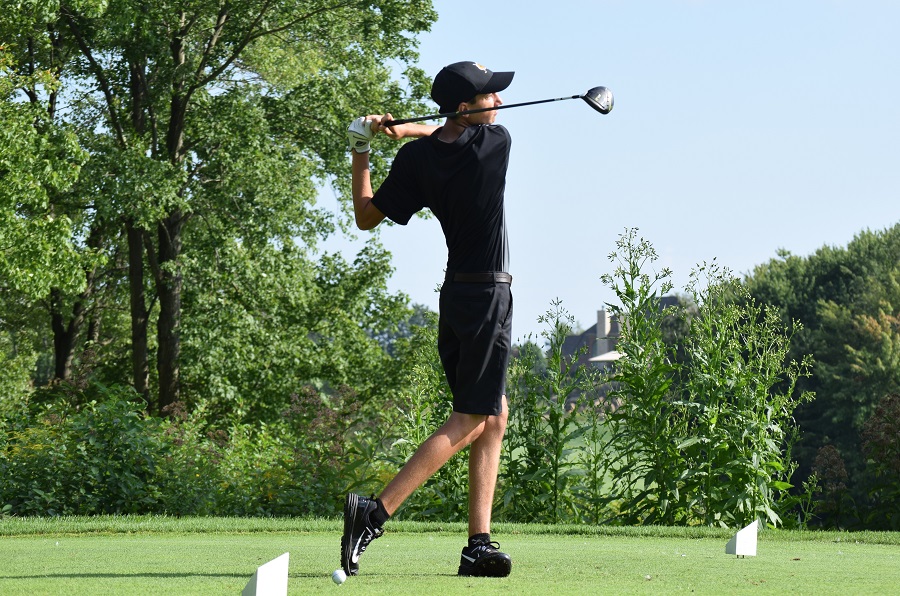 NA Boys' Golf Takes 2nd At Richard Cullinan Invitational
The North Allegheny boys' golf team turned in a second-place finish at the annual Richard Cullinan Invitational on Friday at Fox Chapel Golf Club. Playing through the highest rough the team has seen all season the Tigers had a solid showing in the four-team event. Two of those opponents are vying for section crowns in their respective sections. Fox Chapel Red won the day with a team score of 188, North Allegheny came in second with a 200, Latrobe took third with a score of 201 and Fox Chapel White tallied a 202.
For North Allegheny, Evan Diulus shot a team best 1-over par 37. Ryan Meyer carded a 39, followed by Scott Fitzgerald's 40. Teague Urban totaled a 41, while Tyler Dougherty and Adam Hendrickson each turned in a 43.
Medalists at the event were Fox Chapel's Gregor Myer and Scott Bitar, and Latrobe's Brady Pevarnik, who all shot a 35. For a full scorecard of Friday's event, click here.
The WPIAL qualifiers were postponed until Wednesday at Suncrest Golf Course due to weather. The Tigers host Upper St. Clair on Thursday and travel to Butler on Friday.