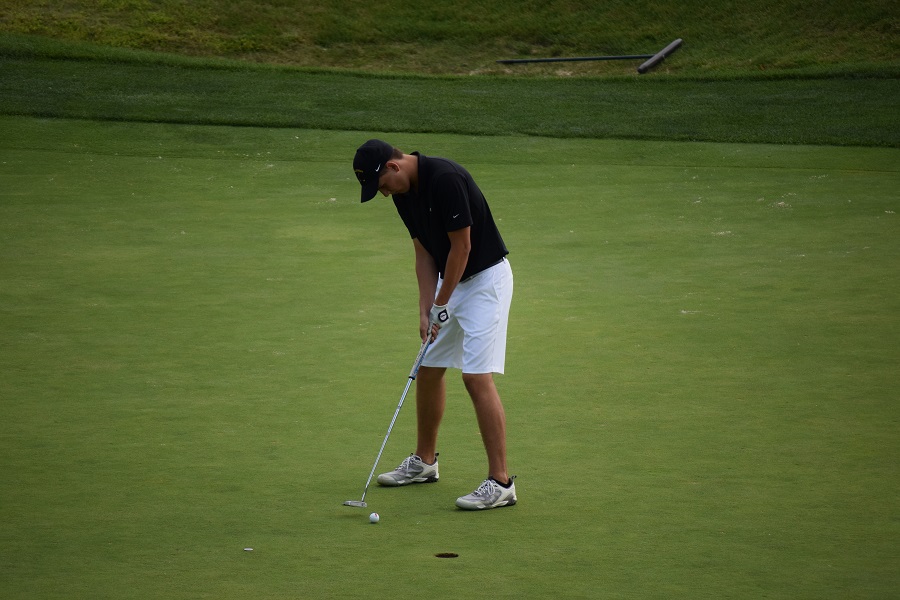 NA Boys Golf Begins 2018 With Win Over Hampton
After waiting through a lightning and rain delay, the North Allegheny boys' golf team opened the 2018 fall sports season in triumphant fashion with a 196-210 victory over the Hampton Talbots on Thursday afternoon at Wildwood Country Club.
The Tigers were led by junior Scott Fitzgerald's 37 and supported in the win by seniors Ryan Meyer, Teague Urban and Tyler Dougherty, who each shot a 39. Phillip Beer carded a 42 to finish out the victory. The Talbots were paced by Cal Cummins who posted a 37.
Following the opening day win, North Allegheny will travel to Blackhawk Golf Course to battle the Cougars and the Mars Planets in a tri-match on Friday afternoon.
Match Summary
NORTH ALLEGHENY - 196
HAMPTON - 210



NORTH ALLEGHENY
SCORE
HAMPTON
SCORE
Scott Fitzgerald
37
Cal Cummins
37
Ryan Meyer
39
Matt Rozumbler
38
Teague Urban
39
Harry Hamlin
39
Tyler Dougherty
39
Jake Twerdole
46
Phillip Beer
42
Arianna Erka
50
TOTAL
196
210
Mike Delucia
42
Anthony Coll
51
Adam Hendrickson
44
Brendan Erka
58
Evan Diulus
45
Reece Carter
59