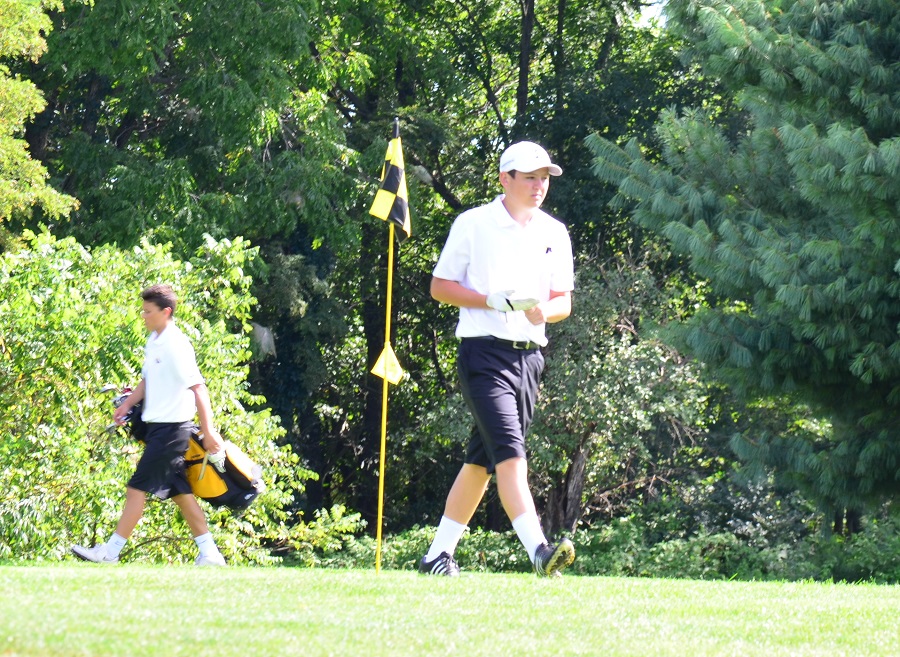 NA Boys' Golf Tops Mars
The North Allegheny boys' golf team defeated the Mars Planets on Friday afternoon, 192-205, at Rittswood Golf Course. The Tigers sent the Planets into orbit with a strong shooting performance as junior Ryan Dougherty led the way with a score of 36, followed by senior Noah Wessel's 37. Juniors Kyle Dewey and David Mrazik each shot a 40. Junior Pat Narduzzi tallied a score of 41 and senior Dillan Layman finished up the NA scorecard with a 44. Mars' top golfer as Adam Sweet who shot a 39.
North Allegheny improves to 2-0 on the season with the victory. The Tigers open section play next week with a visit to Seneca Valley at 3:30 pm.
Boys Golf Summary 8-21-15 vs. Mars
Match Summary

NORTH ALLEGHENY - 192
MARS - 205
NORTH ALLEGHENY
SCORE
MARS
SCORE
Kyle Dewey
40
Zac Stein
41
Ryan Dougherty
36
Shea Moffa
43
Patrick Narduzzi
41
Adam Sweet
39
David Mrazik
40
Jack Cinci
43*
Noah Wessel
37
Baily Tryciak
41
Dillan Layman
44*
Luke Diel
41
TOTAL
192
205
Luke Minsky
40
Luke Kasten
41
Hayden Shimko
41
Matt Adametz
44