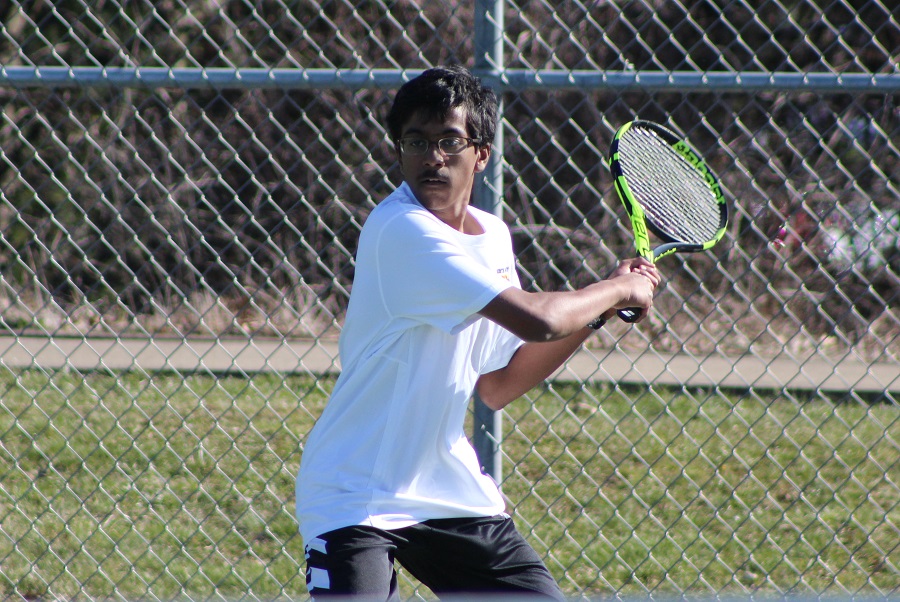 NA Completes Regular Season With 5-0 Win Over TJ
The Tigers played their last match of the regular season at home Tuesday afternoon by welcoming AA playoff qualifier, Thomas Jefferson to the NASH courts for an exhibition contest. The Tigers vanquished the Jaguars 5-0 in a match that served as a prelude for the post season.
Juniors Richard Hofmann and Ivan Voinov dominated at one and two singles respectively. Juniors Reed Stasko and Ethan Schenk slid to the one doubles position to take their contest.  A solid performance was turned in by the sophomore tandem of Rohan Cowlagi and Soureesh Moturi at number two doubles.  The most exciting match of the day came at number three singles, where senior Anmol Anand won a three set contest with a tie-break in the third set.
With the win, the Tigers completed their regular season competition with a 10-5 record. They now open the WPIAL AAA team playoffs at home Wednesday afternoon against Franklin Regional.  The starting time on the NASH courts is scheduled for 3:30 PM.
Match Summary – 04/18/2017
North Allegheny—5, Thomas Jefferson–0
Singles
#1 Richard Hofmann (NA) def. Yash Maheshwari (TJ) 6-1, 6-1
#2  Ivan Voinov (NA)  def. Ryan O'Leary (TJ) 6-0, 6-1
#3  Anmol Anand (NA) def. Todd Hedrick (TJ) 6-4, 2-6, 7-6 (5)
Doubles
#1 Reed Stasko/Ethan Schenk (NA) def. Andy Griffin/Parker Rittinger (TJ) 6-1, 6-0
#2  Soureesh Moturi/Rohan Cowlagi (NA) def. Shawn Radovic/Luke Pilarski (TJ) 6-1, 6-1