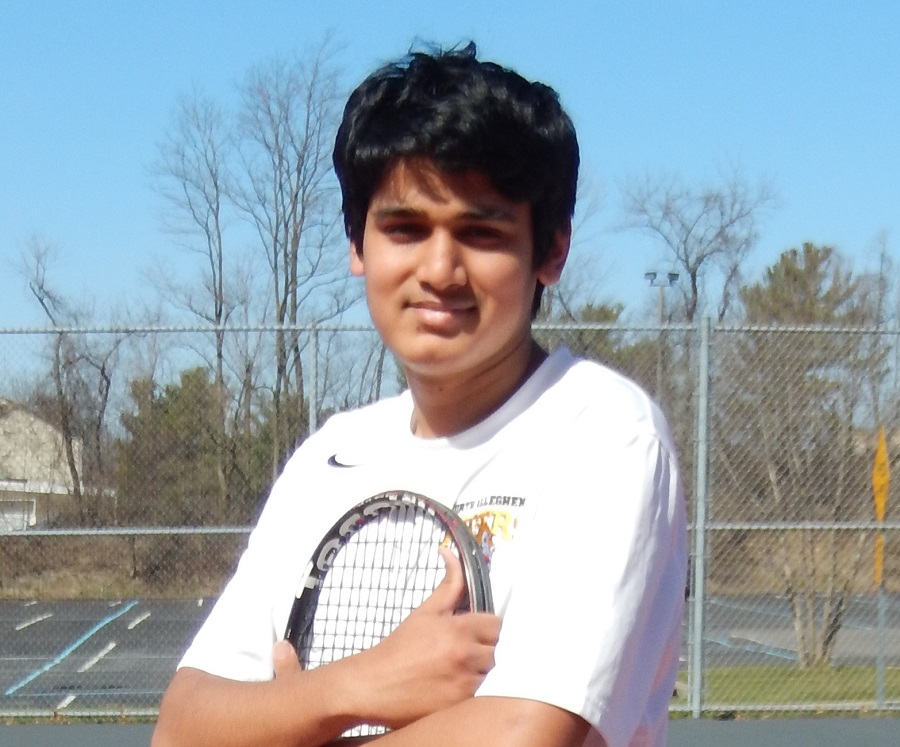 NA Continues Section Streak with Shutout of West Allegheny
Tuesday afternoon's perfect weather was the perfect setting for an almost perfect match by the Tigers.  Hosting the West Allegheny Indians in a Section 2 contest, the Tigers won the minimum requisite of 60 games and allowed only 1 game point to their opponents in a 5-0 shutout.  The dominating display was started by junior Raj Ginde at number three singles, followed by senior Greg Phillips and junior Milun Jain at number two doubles.  The clinching point came from junior Shomik Telang at number two singles.  Rounding out the straight set wins were senior Chase Davidson at one singles and senior Krishna Naik and sophomore Sri Bellamkonda at two doubles.
With the win, the NA Tigers reached an 8-1 mark on the season and remain undefeated at 5-0 in section play.  The Tigers now pause team play for several days as the Section 2 Singles Tournament begins Wednesday afternoon on the NASH courts at 12:00 PM.  Remember to check in with the North Allegheny Sports Network for results and updates.
Match Summary – 04/06/2021
North Allegheny  5    West Allegheny  0
Singles
#1  Chase Davidson (NA) def. Drew Dudeck (WA) 6-0, 6-1
#2  Shomik Telang (NA) def. Alex Kot (WA) 6-0, 6-0
#3  Raj Ginde (NA) def. Connor Romano (WA) 6-0, 6-0
Doubles
#1  Srivatsa Bellamkonda/Krishna Naik (NA) def. Tyler Sylvis/Luke Dale (WA) 6-0, 6-0
#2  Milun Jain/Greg Phillips (NA) def. Ethan McClain/Brett Kot (WA) 6-0, 6-0