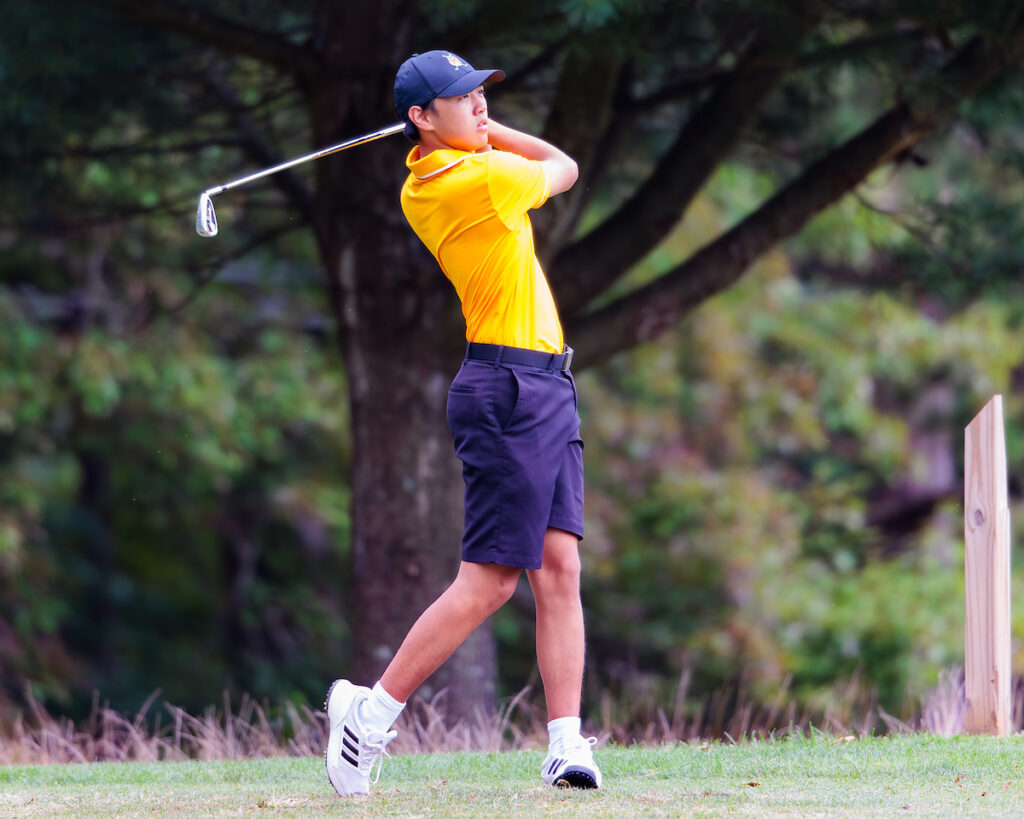 NA Continues Winning Ways At Baldwin, 195-228
The North Allegheny boys' golf team concluded the first half of the season with a non-section road match at South Hills Country Club and soundly defeated the Baldwin Fighting Highlanders, 195-228.
The Tigers cruised to the victory thanks to a 2-under par 34 from junior Chris Hoffman. Sophomore Ravi Desai carded a 38, while senior Jake Watterson followed with a 40. Senior Colin Rende chipped in with a 41 and senior Jacob Phrampus rounded out the scoring with a 42. Baldwin was led by Mike Qualliach, who finished with a 41.
North Allegheny leaps to 9-1 overall following the win and will return to section play on Tuesday when the Tigers visit North Hills.
Boys Golf Summary 8-31-23 vs. Baldwin
Match Summary
NORTH ALLEGHENY - 195
BALDWIN - 228
NORTH ALLEGHENY
SCORE
BALDWIN
SCORE
Jacob Phrampus
42
Brady Malloy
44
Jake Watterson
40
Zach Auel
47
Ravi Desai
38
Mike Qualliach
41
Chris Hoffman
34
Cole Reed
44
Colin Rende
41
Mack Dempsey
52
TOTAL
195
228
Colin Ward
38
Bradon Gremba
53
Preston Troiano
39