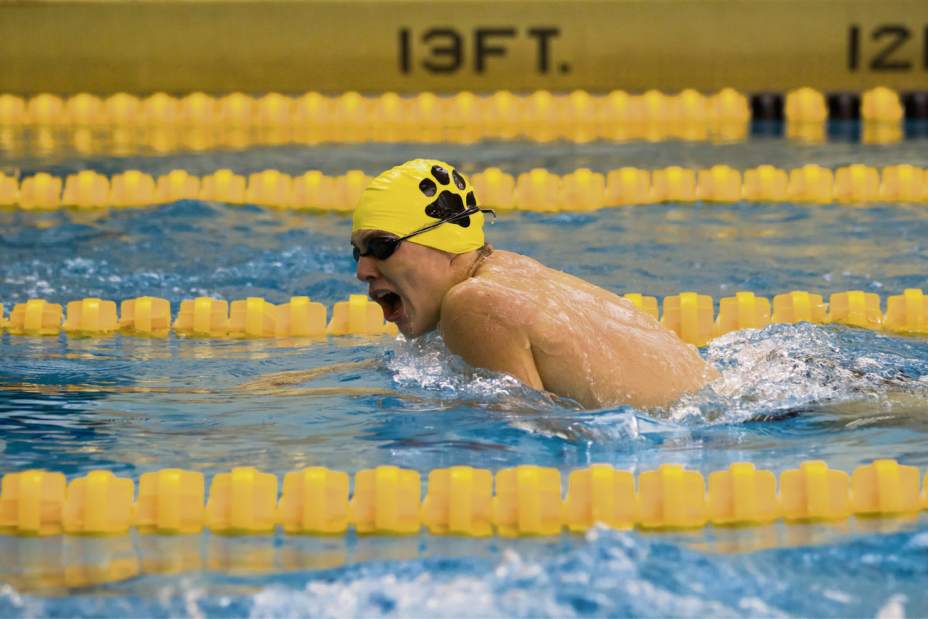 NA Cruises In Season Opener
The North Allegheny swimming and diving team opened the 2017 – 2018 season with a convincing victory over CW North Catholic.  The boys team won every event in their 96 – 49 win while the girls team swam to a comfortable 101 – 75 win.
The boys began with a 1, 2, 3 finish in the 200 Medley Relay.  The team of Ethan Song, Rick Mihm, Joel Songer and RJ Swanson beat the runner up NA team by less than .3 seconds.  The strong effort continued in the 200 Free with Andrew Yang, Matthew Turzai and Josh Razum finishing in the top 3.  This was followed by top 3 finishes in the 200 IM by Richard Jensen, Audric Pastor, and Tim Compton ; Alex Grahor, Evren Cetin and Evan Soulia in the 50 Free and Audric Pastor, Tim Compton and Tyler Tieppo in the 100 Fly.  Evan Soulia won the 100 Free followed by fellow NA swimmers Matthew Turzai and Josh Razum.  Mason Gonzalez and Jack Wright cruised to a 1 – 2 finish in the 500 Free.  Rich Mihm won the 100 Back and Patrick Upton won the 100 Breast.  The team of John Ehling, Matthew Kuhn, Ethan Song and Joel Songer won the 200 Free Relay while Richard Jensen, Tim Compton, Jacob McCarran and Alex Grahor finished the evening with a victory in the 400 Free Relay.
For the girls team Olivia Kisow, Kate Dunaway, Ann Juneau and Lila McGrath started off with a 200 Medley Relay victory.  Torie Buerger then swam to victory in the 200 Free and Quinn Frost followed with a victory in the 200 IM.  Quinn Frost was also a first place finisher in the 100 Free.  Ann Juneau won the 100 back followed closely by teammate Mary Flavin.  Katie Oates touched first in the 100 Breast.  The team of Lila McGrath, Olivia Kraus, Quinn Frost and Kristine Mihm led a 1, 2 ,3 NA finish in the 200 Free Relay.
Olivia Schenk and Addie Restelli were the top NA girl divers with a comfortable 1st and 2nd place finish.  Dennis Knepp was the top boys diver finishing in 2nd place.
The next meet for North Allegheny is Thursday, December 14th, against Mt. Lebanon.  The meet starts at 5pm and the North Allegheny facility.