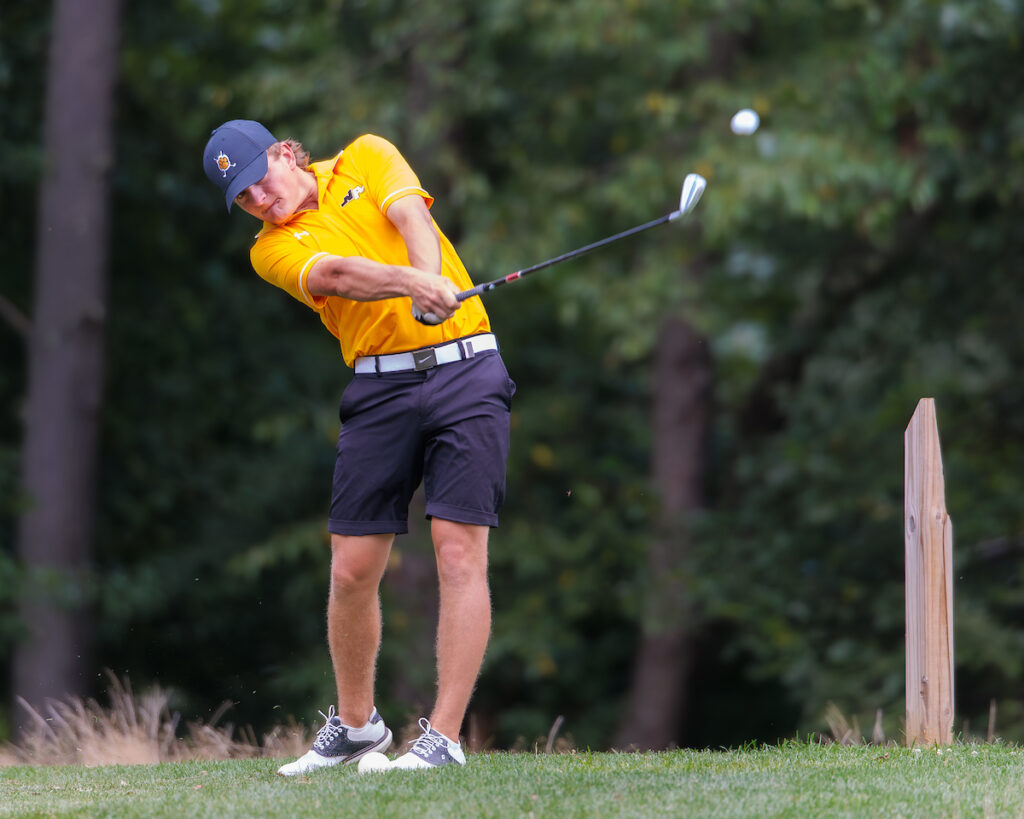 NA Defeats Shady Side Academy In Ryder Cup Style Match
The seniors were the focus on a beautiful Thursday afternoon at North Park Golf Course against Shady Side Academy. In this non-section matchup, the teams agreed to play a non-traditional Ryder Cup style match.
In the singles match, sophomores Ravi Desai and Colin Ward won their matches 9 1/2 points to Shady Side's 9 points. In the alternate shot match, junior Chris Hoffman and senior Jake Watterson won their match 8 points to 1 1/2 points. Seniors Jacob Phrampus and Colin Rende earned 4 1/2 points to SSA's 5 1/2 points. Seniors Collin Wang and Chris HA won their par 3 match, 6 1/2 points to 3 1/2 points.
When it was all said and done, North Allegheny prevailed in the Ryder Cup style match by a score of 28 1/2 points and 19 1/2 points.
The seniors were recognized at Thursday's match as they made their last home match putt. North Allegheny Superintendent Dr. Brendan Hyland was present to watch the seniors play and congratulate them as they came off the green.
North Allegheny will practice at Latrobe Country Club on Friday as the team prepares for the first round of the WPIAL individual championship, will be held in Latrobe on Monday.