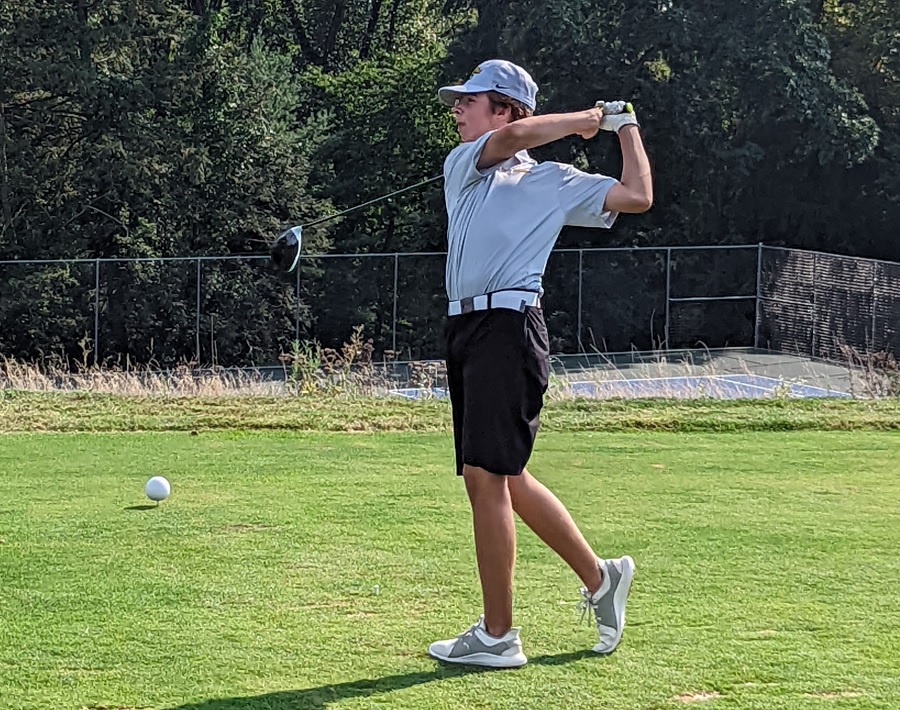 NA Defeats Shady Side Academy
The North Allegheny boys' golf team faced off against Shady Side Academy on Wednesday at Pittsburgh National Golf Club. Since it was the last match of the season for Shady Side, a non-traditional format was decided to determine the outcome of the match. NA and SSA agreed to form two-man scramble teams and four teams, utilizing eight golfers. In the end, on a cold and wet afternoon, North Allegheny prevailed by five strokes (-11 to -6).
The outcome improves North Allegheny's overall record to 12-3 on the season. The playoff-bound Tigers take on Sewickley Academy on Thursday in the regular season finale.