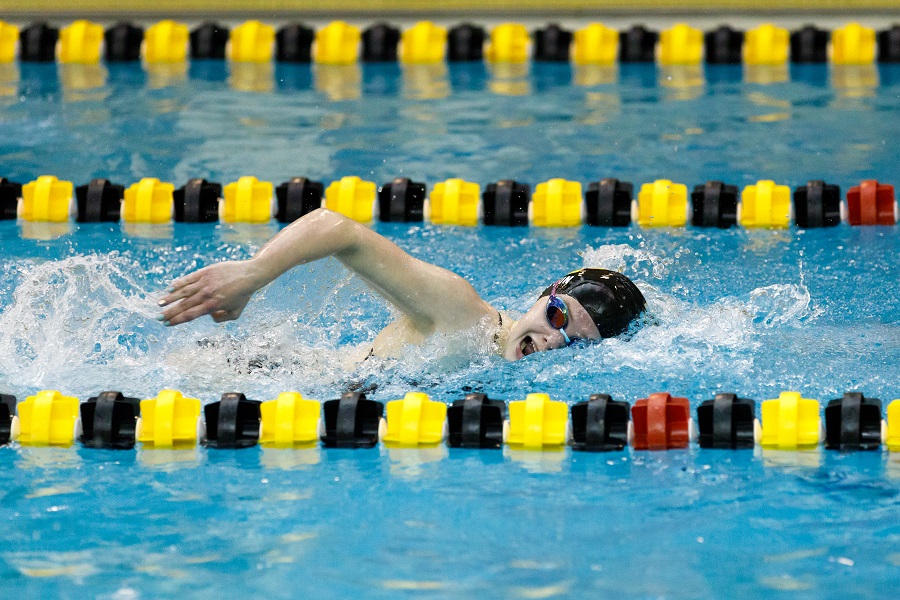 NA Dives Into New Season with Win Over North Catholic
The North Allegheny Swim and Dive Team opened the 2018 – 2019 season with a comfortable win over North Catholic. The boys team won every event on the way to an 86 – 48 victory while the girls team won all events except the 100 Fly and 100 Backstroke in its 100 – 75 win.

The girls 200 Medley Relay team of Torie Buerger, Molly Smyers, Lila McGrath and Haley Miller began the meet and the season as they glided to a comfortable relay win. Mary Flavin followed with a first place finish in the 200 Freestyle. Sophomore Quinn Frost continued the winning ways with her 200 IM swim. The girls then swept the 50 Free with Sydney Monteparte taking first followed by freshmen Isabella Dietz and Brooke Glinski. Glinski then won the 100 Free with freshman teammate Madeline Harris finishing second. McGrath followed with a win in the 500 Free. The second relay of the night, the 200 Free Relay, was won by Flavin, Olivia Kraus, Buerger and Miller. Smyers completed the individual wins for the girls with her victory in the 100 Breastroke. The 400 Freestyle Relay Team of Monteparte, Krause, Miller and McGrath finished the girls events with a decisive victory.

The boys 200 Medley Relay Team of Tolik Borisov, Jacob McCarran, Jerry Chen and Rick Mihm started the the boys off with their victory in the relay. Matthew Turzai won the 200 Free and Branko Kosanovich won the 200 IM. Evren Cetin won a close race in the 50 Free while freshmen teammates Marko Kosanovich and Hayden Klein finish first and second in the 100 Fly. Mihm easily outdistanced the field in the 100 Free while Tim Compton won the 500 Free. Mihm, Branko Kosanovich, Chen and Patrick Upton formed the winning 200 Free Relay team. Josh Galecki won the 100 Backstroke and Cetin finished the individual events with his 100 Breastroke win. Klein, Ethan Song, Galecki and Cetin finished the meet touching first in the 400 Freestyle Relay.

The girls divers were led by Sophomore Maya Ennis who finished in the top spot. She was followed by freshman teammate Alex Kmetyk who finished second and senior Allie Restelli who took third. The boys were led by Dennis Knepp's second place finish and Lucas Rodgers' third place finish.

The team travels to Mount Lebanon on Thursday, December 13th, for a non-sectional meet. The meet begins at 5 p.m. with diving.