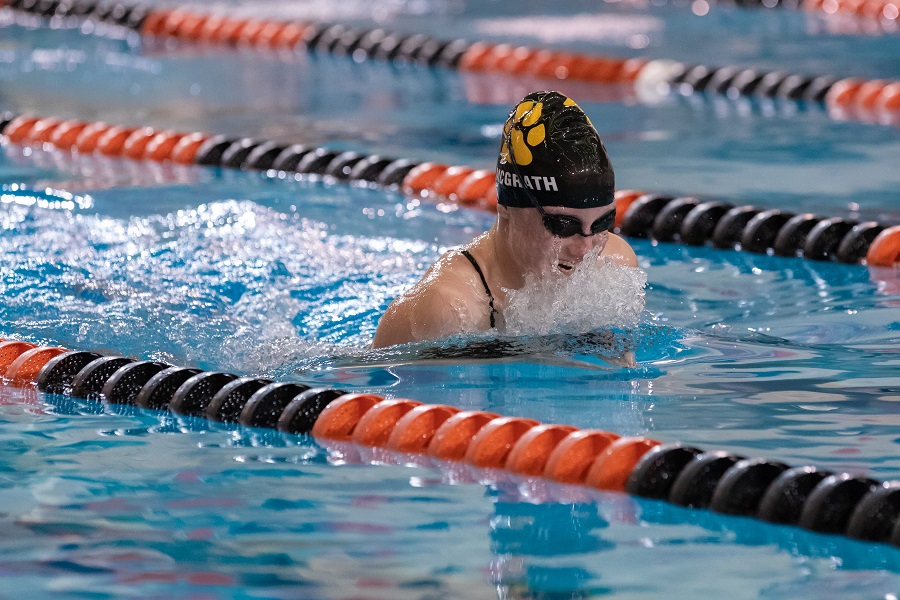 NA Dominates at Bethel Park
The North Allegheny swimming/diving team dominated an undermanned Bethel Park team. Both the boys and the girls won every event as the boys won 87 – 44 and the girls won 98 – 76.

Dual winners, Mary Flavin and Molly Smyers led the girls team. Flavin won the 50 Free and the 100 Free. Smyers won both the 100 Fly and the 100 Back. Freshman Kara Mihm won the 200 Free with her fellow freshman classmate Isabella Dietz winning the 200 IM. Quinn Frost glided to victory in the 500 Free and Lila McGrath touched first in the 100 Breast. The team of Flavin, Kate Dunaway, Olivia Krause and Smyers won the 200 Medley Relay. Nicole Marnell, Lily Courville, McGrath and Torie Buerger won the 200 Free Relay. Krause, Flavin, and Smyers teamed with Haley Miller to win the 400 Free Relay.

Ricky Mihm anchored the boys team winning the 500 Free and breaking the pool record with his time of 4:38.85. Joel Songer won the 200 Free and Josh Galecki won the 200 IM. Branko Kosanovich won the 50 Free while Jacob McCarran won the 100 Fly. John Ehling won the 100 Free and Jerry Chen won the 100 Back. Jack Wright finished the individual events with his victory in the 100 Breast. Mihm, McCarran, Kosanovich, and Ehling won the 200 Medley Relay. Songer joined Kosanovich, Ehling and Mihm to win the 200 Free Relay. Mihm, Songer, Ehling and Kosanovich won the last event of the evening, the 400 Free Relay.

In the diving competition the boys team of Liam Cross, Lucas Rodgers and Dennis Knepp finished 1, 2, and 3 respectively. The girls were led by second place finisher Maya Ennis, followed by Alex Kmetyk and then Olivia Schenk.

The team returns home on Friday, February 1. They will host rival Seneca Valley with the meet starting at 6 p.m. with diving.