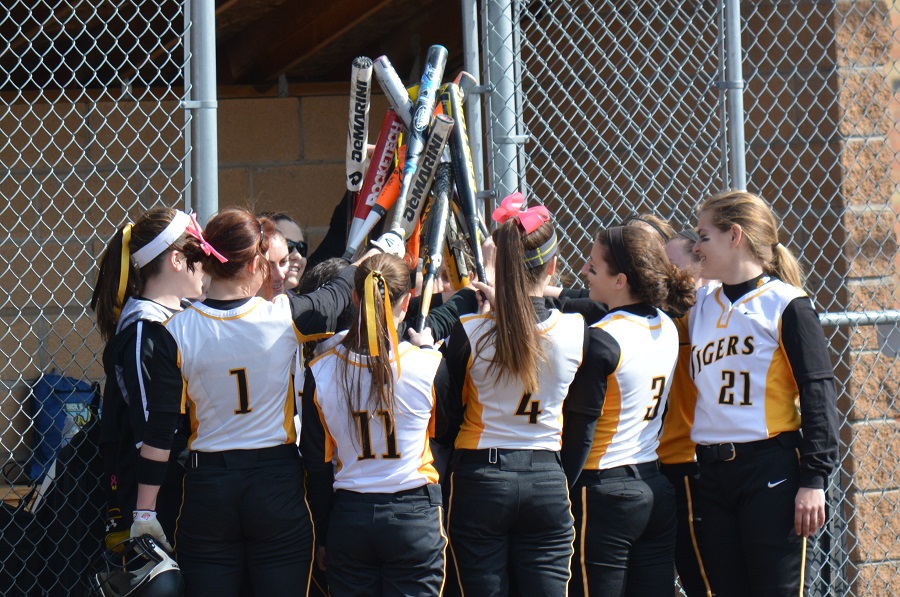 NA Edged By Hempfield In PIAA Quarterfinals, 1-0
By Lee Mohn
The North Allegheny Tigers season came to an end Thursday afternoon, dropping a tough 1-0 decision to the WPIAL champion Hempfield Spartans in PIAA quarterfinal action.  It was a pitcher's duel between Madi Beining and Meg Ryan.
Hempfield had the first chance to score with runners at second and third with no outs in the bottom of the second inning but Beining struck out the next two batters then induced a routine grounder to short to end the inning.  The Tigers collected their first hit when Anna Sardon singled with one out in the third inning and with two outs Laura Cotter walked, but NA could not get the big hit and the game remained scoreless.
Hempfield scored the game's only run in the fifth inning. Madi Stoner singled with one out and then Jordan Sterling looked to sacrifice.  However, the ball was bunted to third basemen Maddy DeRubbo who looked to second for the force out but no one was covering so she threw to first late. Then Taylor Hoffman hit an single for the RBI.
The Tigers had a chance in the seventh to the game.  Logan Woodley singled with two outs and Maddy DeRubbo doubled to put runners on second and third, but Ryan was able to get a weak ground ball to first to end the game.
Hempield will now go on to face Cumberland Valley on Monday in the PIAA semifinals.  The Tigers season ends with a 21-3 record with all three losses coming to the hands of the Spartans.  Anna Sardon who collected two of the three Tiger hits on the day was named the Wright Automotive player of the game.  Congratulations to the Lady Tigers and the NA coaching staff on a great season.