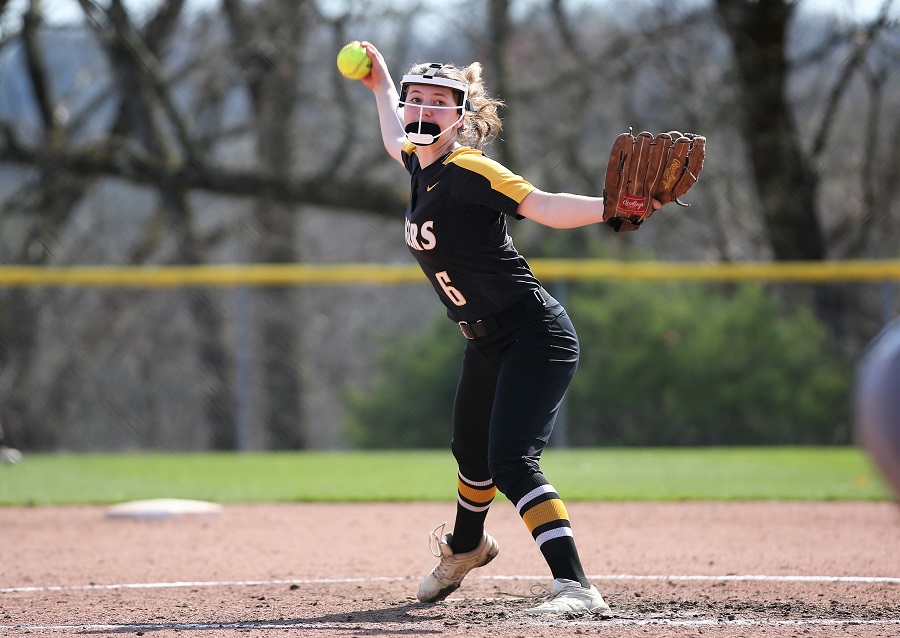 NA Falls Just Short At Top-Ranked Hempfield, 4-2
North Allegheny lost a close-fought game to section opponent, the Hempfield Titans, with a final score of 4-2.
The Tigers struck in the first inning when senior Alaina Whipkey tripled on a long fly ball to right field. Freshman Sammy Plotsko grounded out, scoring Whipkey and putting the Tigers on the board, 1-0.
Hempfield answered back on an error and hard-hit double.  The Spartans scored again in the second inning on a solo home run by freshman pitcher Riley Miller, making the score 2-1 through the third inning.
Things heated up for the Tigers in the fourth when freshman McKenna Rowlands singled.  Senior Reagan Deitrick drew a walk, advancing Rowlands to second.  With two outs, junior Sadie Kelly scored Rowlands on a hard-hit ball miss-played by Hempfield's shortstop.  The score was tied again going into the bottom of the fourth. However, Hempfield took the lead for good with two runs in the bottom of the inning.
Plotsko took the loss on the mound for the Tigers, allowing five hits over six innings and striking out four.
The Tigers will travel for a section rematch against Butler tomorrow.  The game is scheduled to begin at 4:00 p.m.
Box Score - Softball vs. Hempfield - 04/28/2022
| Score by Innings | 1 | 2 | 3 | 4 | 5 | 6 | 7 | R | H | E |
| --- | --- | --- | --- | --- | --- | --- | --- | --- | --- | --- |
| North Allegheny | 1 | 0 | 0 | 1 | 0 | 0 | 0 | 2 | 5 | 1 |
| Hempfield | 1 | 1 | 0 | 2 | 0 | 0 | X | 4 | 5 | 2 |
WP - Riley Miller LP - Sammy Plotsko (2-1)