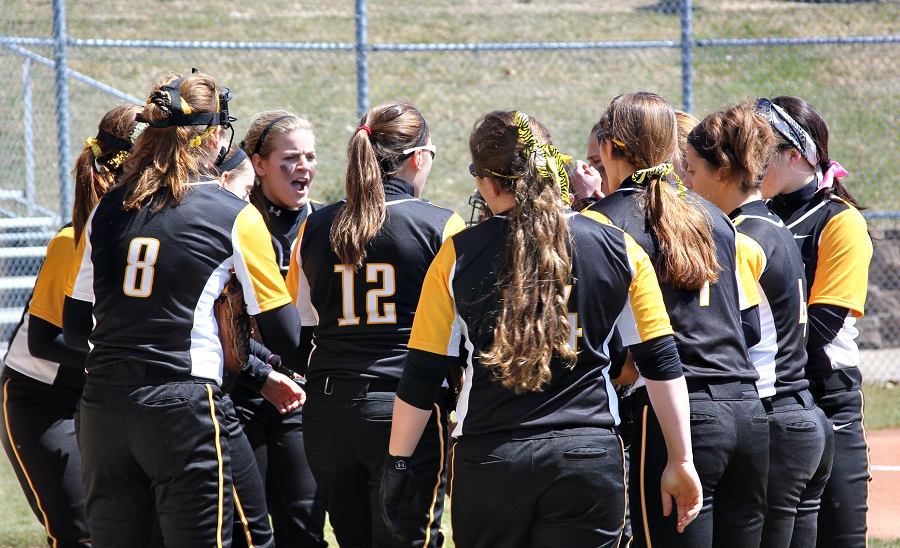 NA Falls To Canon-McMillan, 5-0
A FALLS TO CANON-McMILLAN, 5-0
(6/7/13) The North Allegheny Varsity Softball Team fell to Canon-McMillan in the P.I.A.A. Quarter-Finals at Woodland Hills on Friday afternoon. Canon-McMillan struck first in the top of the first when center fielder Yaszmin Kotar hit a leadoff triple to deep right-center field and scored on a sacrifice fly to give the Big Macs an early 1-0 advantage. The Tigers had a huge opportunity in the bottom of the first when they loaded the bases with one out, but a pop-up and a strike out ended the threat as the Macs maintained the one-run lead.
Canon-McMillan added two in the top of the second on a two-run home run by designated player Kirsten Rush to raise the lead to 3-0. That score held until the sixth inning, as North Allegheny's Sami Beining and Canon-McMillan's Alayna Astuto settled in to their routines. The Macs added single insurance runs in the top halves of innings six and seven, featuring Abby McCartney, who went deep for Canon-McMillan's second home run of the day.
The Tigers' offense was highlighted by shortstop Christine Scherer, who had a two-for-three day at the plate. Both teams played solid defense, as neither committed an error throughout the contest.
With the loss, North Allegheny's season ends with a record of 18-6, as the team captured the W.P.I.A.L. Section 3-AAAA Championship, earned the W.P.I.A.L. Silver Medal in the Championship Game, and advanced to the field-of-eight in the P.I.A.A. Playoffs. Congratulations to all sixteen of the Tigers, with valuable contributions coming from each during a very successful season; and a special congratulations to the two senior members of the squad, left fielder Rachel Pecanis and catcher Bonnie Pierson, for their senior leadership throughout the year.