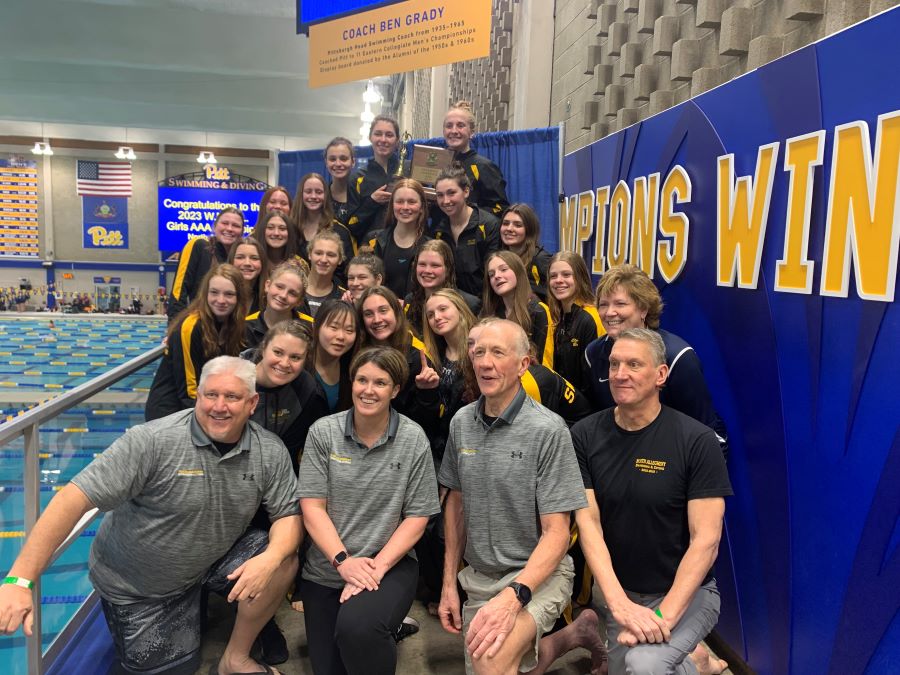 NA Girls, Boys Crowned WPIAL Class 3A Champions
The North Allegheny girls' and boys' swimming and diving teams won the WPIAL Class AAA championship on Friday at Trees Pool on the campus of the University of Pittsburgh. The Lady Tigers won an astonishing 15th consecutive WPIAL crown, while the NA Boys took home the first-place trophy for the ninth time in the last 12 years. Its also the 14th WPIAL championship in the last 18 seasons for the NA Boys.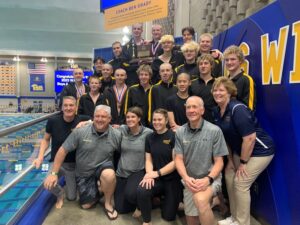 The Lady Tigers claimed the top spot with a team score of 484, cruising to the title. Second-place Fox Chapel was nearly a full 200 points behind the Tigers with a score of 297. In a tighter race, the NA Boys bested second-place Seneca Valley by 61.5 points with a team score of 321.5.  Helping NA outlast the rival Raiders on the boys' side was junior William Gao, who claimed his second individual gold medal at the two-day event. Gao placed first in the 100 Backstroke on Friday with a time of 49.54.
For the Lady Tigers, senior Lexi Sundgren took second place in the 500 Free, clocking in at 5:01.35. Junior Natalie Sens won WPIAL silver in the 100 Breaststroke with a time of 1:03.73. The 400 Free Relay quartet of Sundgren, junior Greta Mott, freshman Eva Ogden and freshman Claire Bacu also took second place, finishing with a time of 3:28.59.
For a look at all of the results from Day Two of the WPIAL Class 3A championships, click here.
With Friday's additions to the North Allegheny trophy case, the NA Boys have now won 17 WPIAL championships overall and the Lady Tigers have 27 WPIAL crowns, the most of any school in league history.
North Allegheny will now set its sights on a PIAA championship. The state swimming and diving finals will be held on March 17-18 at Bucknell University.
(Photos courtesy of WPIAL's Ethan Woy).