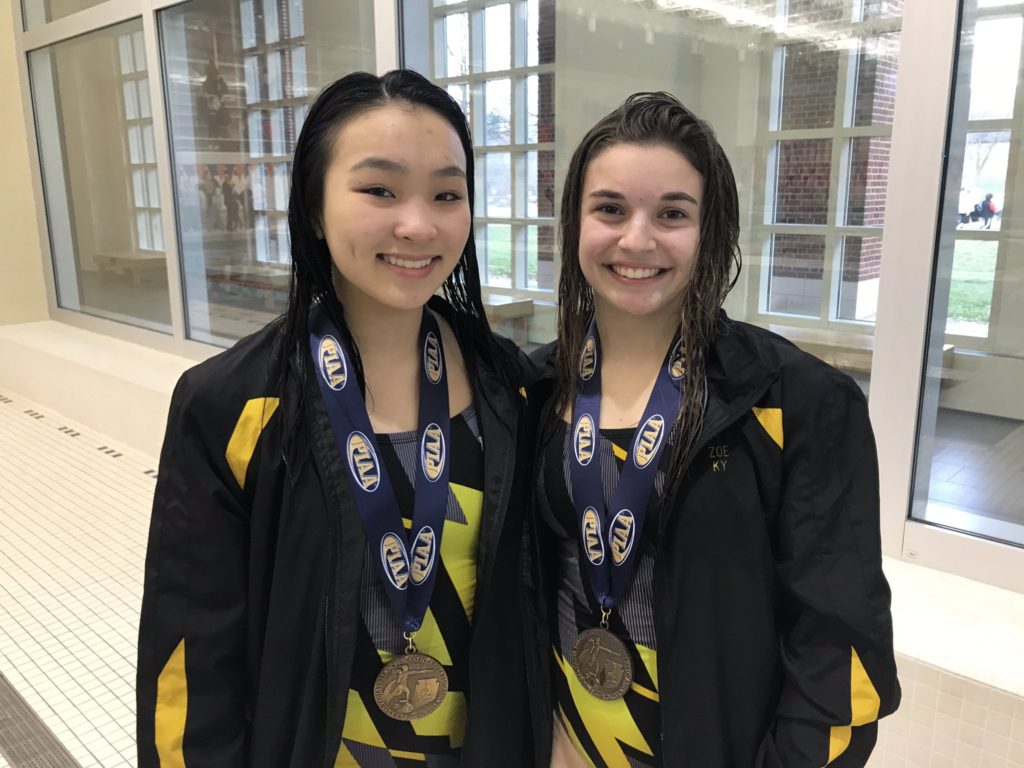 NA Girls Win Bronze, Boys Take 4th Place At PIAA Championship
Safety measures taken by the PIAA in response to COVID-19 this week cut short Day Two of the Class AAA swimming and diving championships. The consolations and championships were canceled Thursday by the PIAA and the results of the morning's preliminary heats were used to determine the state champions. The North Allegheny boys' team ended up finishing in fourth place with a team score of 177.5 and the Lady Tigers took PIAA bronze with a score of 210.
The NA Boys started off with the 100 Free, with Branko Kosanovich taking 8th place and Josh Galecki taking 10th.  Rick Mihm got silver for the 500 Free.  For the 100 Breaststroke, Jacob McCarran and Alex Grahor got 11th and 15th place, respectively.  The team of Mihm, Kosanovich, Galecki and Grahor finished off the day with a silver for the 400 Free Relay.  For Thursday's results, please click here.
The Lady Tigers began their meet with Lexi Sundgren finishing in 14th place for the 100 Free.  Molly Smyers and Olivia Kisow took 12th and 14th place, respectively, for the 500 Free.  Torie Buerger earned silver for the 100 Backstroke.  The NA Girls touched first to win a state gold medal for the 400 Free Relay, with the team made up of Buerger, Sundgren, Kisow and Smyers.  For Thursday's results, please click here.
The NA Diving Team performed well and contributed heavily in securing the bronze finish for the NA Girls.  Maya Ennis took home bronze, Christina Shi got fifth place and Zoe Ky finished in 13th place.  For the Girls' Diving results, please click here.
Congratulations NA Swimming and Diving Team, for another great season.