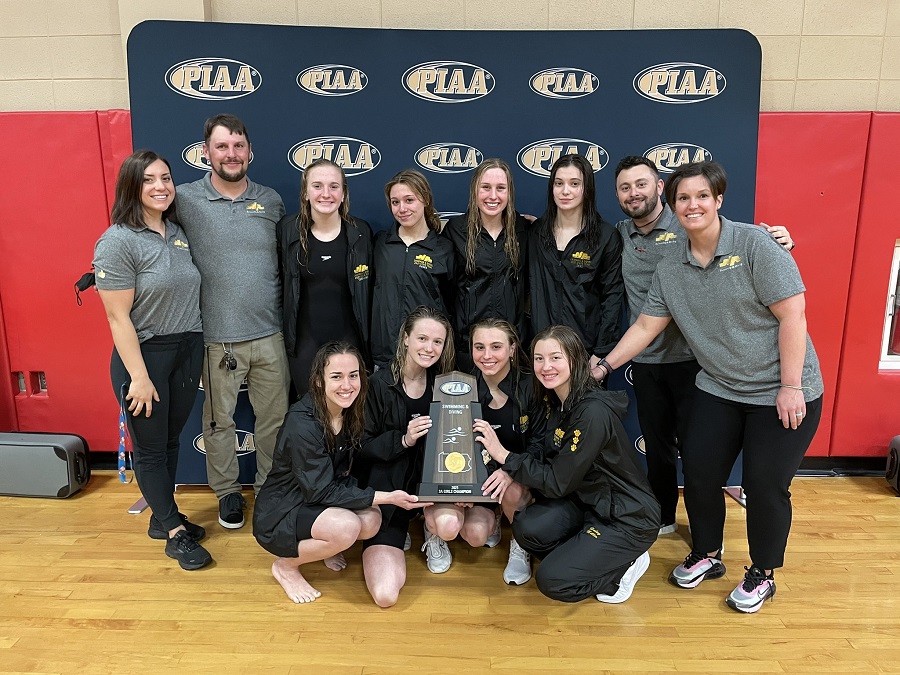 NA Girls Win PIAA Class AAA Championship
The North Allegheny girls' swimming team took home the PIAA Class AAA Championship on Saturday with a score team score of 167. It's the first championship for the Lady Tigers since 1997 and seventh overall.
The Lady Tigers were off to a championship start with diver Christina Shi winning the Diving Championship last Saturday at Cumberland Valley High School. The Tigers returned to the pool to take their turn. A few highlights from the meet include swimmer Molly Smyers finishing second in the 200 IM and third the 500 Free.
Lexi Sundgren took fifth and sixth place in the 100 Free and the 200 Free respectively. NA took the third spot in the 400 Free Relay with the team of Smyers, Ella Ogden, Isabella Dietz, and Sundgren. In the 200 Medley relay Smyers, Olivia Kisow, Ogden, and Quinn Frost finished eighth. Ogden finished 9th in the 100 Fly, Natalie Sens took 12th in the 50 Free and Kisow came in 13th in the 200 IM.
For the Boys team, swimmer Jacob McCarran received 5th place in the 100 Breast and the Team of William Gao, McCarran, Timothy Compton and Matthew Turazai finished 9th in the 200 Medley Relay. In addition, the team of McCarran, Wyatt Courville, Zachary Jubeck, and Turazai finished thirteenth in the 200 Free Relay.