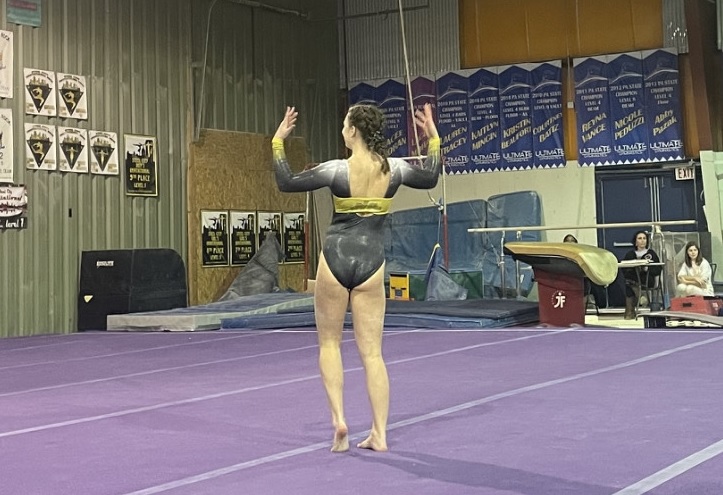 NA Gymnasts Take Down Hopewell
The North Allegheny gymnastics team picked up another early-season victory on Thursday night with a 137.65-132.55 win over Hopewell.
Junior Sophie Aglietti helped lead the Tigers to the win with top performances in the vault (9.2) and floor (8.85) events. Sophomore Juliet Hood paced the team on the bars (9.3) and beam (8.9) events. Impressive performances were also delivered by Emma Flanders in the vault (8.9) and Gabbi Stegeman on the beam (8.85).
Hopewell's Meghan Kelly was the top gymnast for the Vikings with team-high scores in the vault (9.1), bars (9.1) and floor (9.4) events. For a full look at scoring from Thursday night's meet, click here.
North Allegheny improves to 3-0 on the season and will host a tri-meet against Baldwin and Thomas Jefferson on Thursday, Jan. 12.