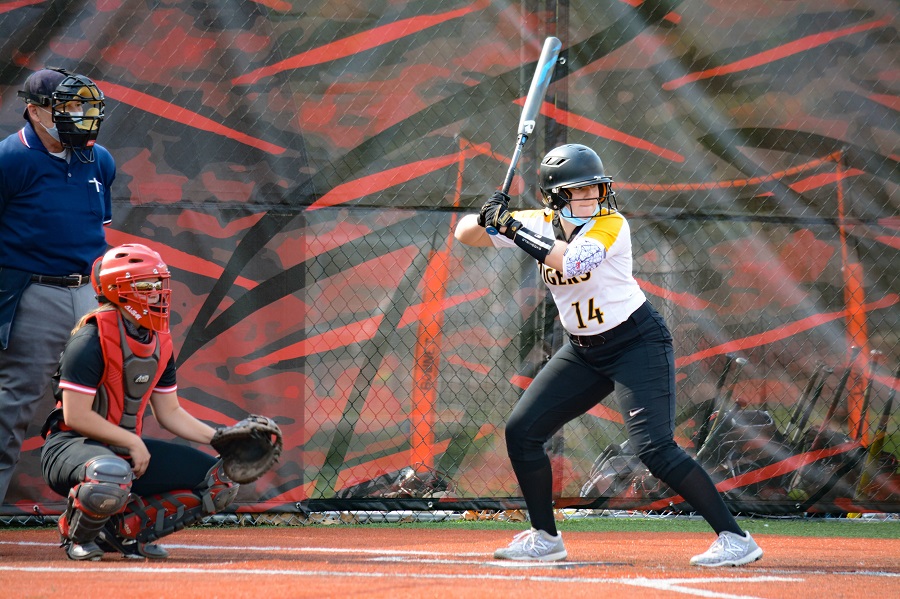 NA Hammers Hempfield For Road Section Win, 15-3
The North Allegheny Tigers defeated the Hempfield Spartans in 5 innings of play with a final score of 15-3.
NA's offense tallied 14 hits during the contest. Junior Sydni Junker hit a three-run homerun in the third inning and finished the day with four total RBIs. Other offensive standouts include senior Lauren Haywood who had three RBIs, sophomore Meghan McDonough who went 4 for 5 with a triple and an RBI, freshman Carlyn Vaupel who went 3 for 4 with an RBI, and senior Kendall Trunzo who hit a triple with an RBI.
Freshman pitcher Anne Melle threw five complete innings, holding Hempfield to six hits and striking out four.
The Tigers are now 2-1 in section play. They will host the Butler Golden Tornadoes Friday, and will honor their seniors with a ceremony before the 6:00 start.
Box Score - Softball vs. Hempfield - 04/14/2021
| Score by Innings | 1 | 2 | 3 | 4 | 5 | 6 | 7 | R | H | E |
| --- | --- | --- | --- | --- | --- | --- | --- | --- | --- | --- |
| North Allegheny | 3 | 0 | 5 | 0 | 7 | X | X | 15 | 14 | 1 |
| Hempfield | 1 | 2 | 0 | 0 | 0 | X | X | 3 | 6 | 2 |
WP - Anne Melle (3-3) LP - Hanna Uhrinek