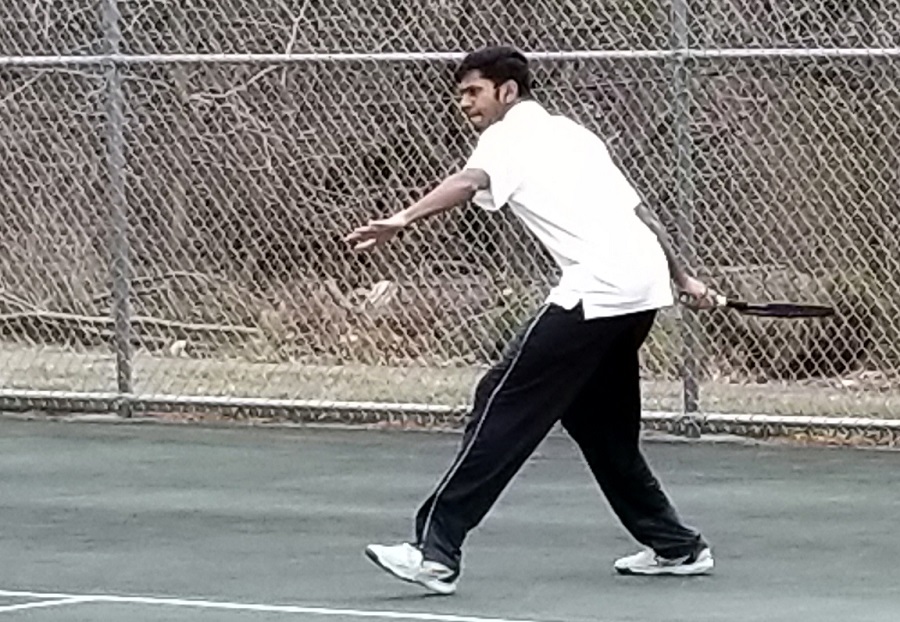 NA Opens Section Play With Sweep of Seneca Valley
Following their fourth straight exhibition win on the young season at Hollidaysburg Tuesday afternoon, the Tigers began Section 2 competition Wednesday afternoon, hosting Seneca Valley. The young Raiders team was game but the Tigers swept the match with all straight set wins.
Freshman Atharva Sumant and senior Rohan Cowlagi opened the scoring at 2nd doubles followed closely by the senior tandem of Jerry Huang and Alex Vlad at number one doubles. The clinching point once again came courtesy of junior Ethan Vodovotz at number three singles. Senior Soureesh Moturi was the standard bearer at number two singles. Rounding out play, junior one singles starter Ven Naik celebrated his 18th birthday by beating Seneca's ace, Stephen Vandrak. The win improves the Tigers' record to 5-0 with a 1-0 section mark.
The Tigers return to action Monday afternoon in a section match at Pine-Richland.   The starting time is scheduled for 3:30 PM.
Match Summary – 03/20/19
North Allegheny—5 Seneca Valley–0
Singles
#1 Ven Naik (NA) def. Stephen Vandrak (SV) 6-0, 6-3
#2 Soureesh Moturi (NA) def. Jarrett Johnston (SV) 6-0, 6-2
#3 Ethan Vodovotz (NA) def. Parker Logue (SV) 6-1, 6-1
Doubles
#1 Jerry Huang/Vlad(NA) def. Jacob Johnston/Matt Kraft (SV) 6-0, 6-2
#2 Rohan Cowlagi/ Atharva Sumant (NA) def.Ethan Kiggins/Ethan Staudt (SV) 6-1, 6-0