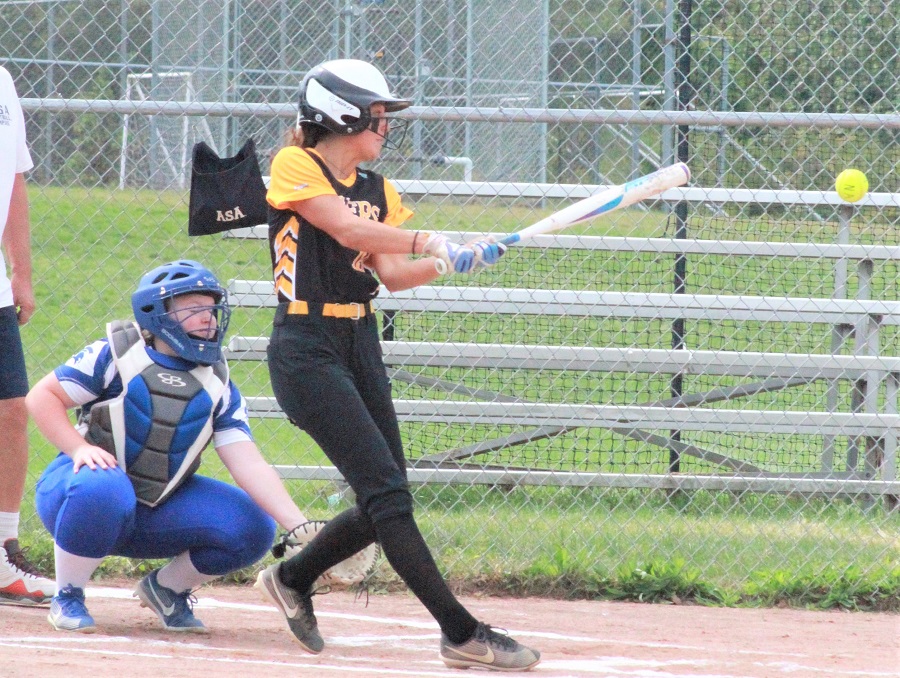 NA Overwhelms Hempfield In Season Opener
The defending WPISL Champions, North Allegheny Varsity Slow-Pitch Softball Team roared into their delayed season opener winning both sides of a double header against traveling Hempfield on Sunday.
NA brought their bats out early and often in game one which ended in a 21-4 Tiger victory. Evelyn Wiethorn cleared the deck with a cannonball shot out of the park early in the first inning.  The rest of the game would be a showcase of a consistent offense.  Heavy hitters include juniors Helen Katyal and Riley Yates, seniors Wiethorn, Megan Quinlan, Audrey Laswell, Sydney Besket and Hannah Bennett and sophomore, Reilly Spitz.  A strong defense for game one was led by pitcher, Emily Yanchak, who in addition to consistently hitting her strike zone also demonstrated quick reflexes which shut down multiple line drives and Quinlan who flawlessly executed a double play in the third inning.
Game two would end in a 36-1 NA victory. Much like game one, NA showed strong offensive skill. Junior Nina Pietrzak and sophomore Jayna Cole joined NA's list of heavy hitters and on defense Yanchak and Pietrzak combined provided solid pitching regularly hitting the strike zone.
North Allegheny starts the season with a 2-0 record following Sunday's doubleheader sweep. The Tigers will visit North Hills on Sunday, Sept. 19.