View Game Summaries For
2022-2023 Game Summaries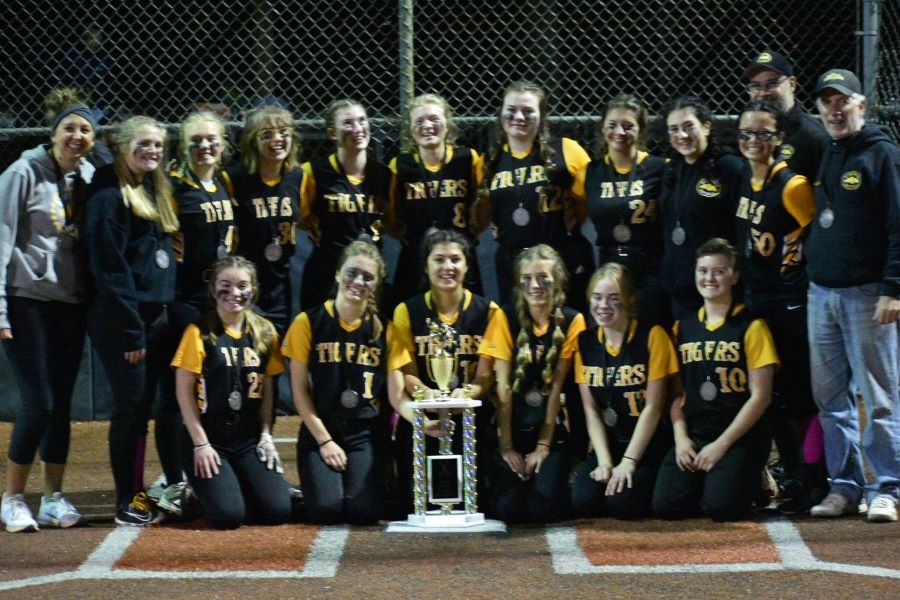 Hoping to win a second WPISL championship in three seasons, the North Allegheny slow-pitch team's bid for another title came up just short on Sunday night with a 12-7 loss to Shaler in the WPISL championship.
Recipients of a first-round bye, the second-seeded Tigers defeated seventh-seeded Bethel Park in the quarterfinals on Saturday, 24-9 in six innings. The victory served as a measure of revenge for NA for being eliminated by the Black Hawks in the 2021 semifinals.
On Sunday, North Allegheny started the day with an 11-6 win over third-seeded Montour before falling to top-seeded Shaler in the finals on Sunday night.
North Allegheny slow-pitch softball team finishes the year with a 13-4 overall record. Congratulations to coach Dave Metzger and the entire team for a memorable 2022 season.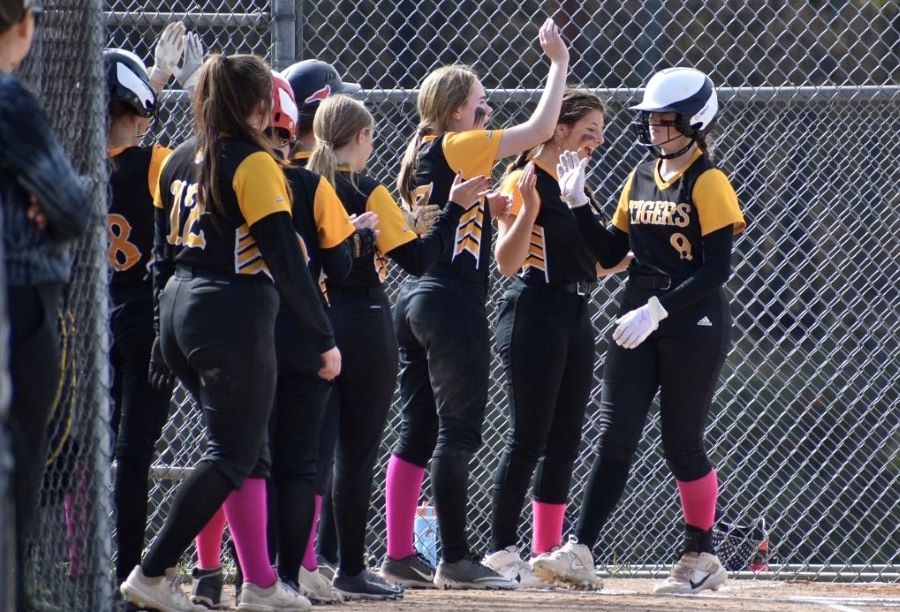 The North Allegheny slow-pitch team earned a pair of doubleheader sweeps over the weekend, taking two from Bethel Park on Saturday and doing the same on Sunday against Penn-Trafford.
On Saturday, the Tigers shut out Bethel Park at home with scores of 15-3 and 5-2. Junior Keala Glaser led the Tigers offense in game one with four RBIs. Sophomore Riley Krieger and senior Archie Treater each had three RBIs. The Tiger defense was solid in game one with junior Reilly Spitz making a double play look effortless for game's standout defensive play.
Game two was a well-pitched contest with each team putting up strong defense. North Allegheny pulled ahead in the third-inning thanks to senior Helen Katyal's three-run homer. Krieger claimed the game-ending out with a spectacular diving catch.
On Sunday, North Allegheny traveled to Penn Trafford to wrap up regular season play against the shorthanded Penn Trafford Warriors. The Tiger offense showed no mercy to the understaffed Warriors with final scores of 30-4 and 19-1. Spitz, Katyal and Glaser all hit no doubt home runs in game one, each bringing in multiple runs, including a grand slam by Glaser. Katyal also shined on defense with an epic double play running catch and capped on a strong throw to third.
Game two was deja vu for Spitz when she hit another majestic home run and had four RBIs. Senior Nina Pietrzak and Glaser each had three RBIs.
North Allegheny concludes the regular season with an 11-3 record. This weekend, the Tigers look to build on their momentum in the WPISL playoffs at Mt. Lebanon.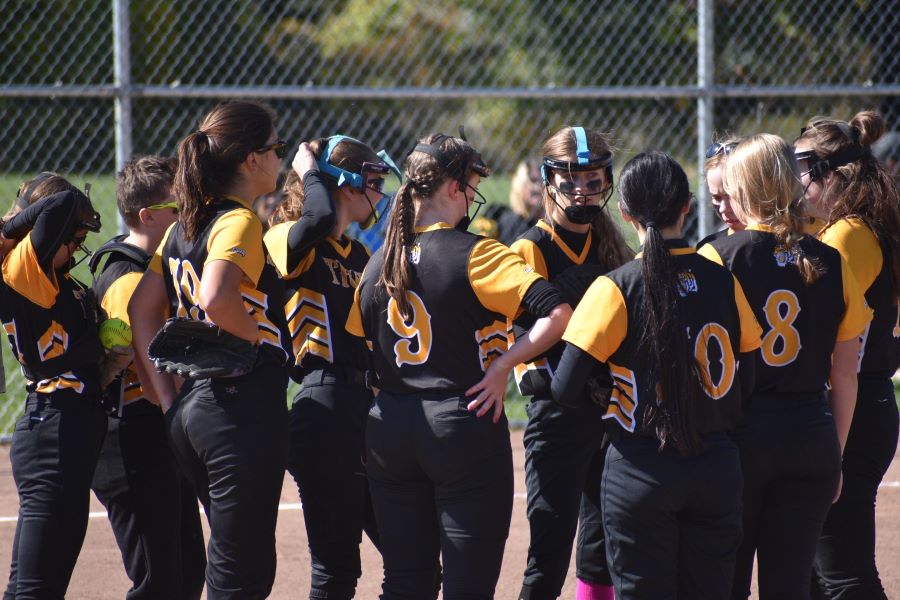 by Slow-Pitch Contributor
The North Allegheny slow-pitch team split a Sunday doubleheader with visiting Montour on a crisp, sunny Sunday afternoon at Marshall Middle School.
The home team looked to be suffering from Homecoming hangover as the Tiger bats took a while to get going, while the usual solid defense sprang a few leaks in a 15-9 defeat.  Montour came out swinging in the first few innings and despite the Tigers finding their game, ran out of innings and any chance of a comeback.  The offense in game one came from seniors Tye Ross and Nina Pietrzak, along with junior Reilly Spitz, who had multiple hits, while the latter two had multiple RBI's. The sole defensive highlight came from Spitz and senior Riley Yates, who turned a double play, which had the potential to become a rare triple-play.
Game two was a completely different story as the Tigers took a page out of Montour's book and stacked up runs in early and often, which became far too much for the Spartans to overcome and allowed the home team to earn the split with a convincing 21-4 victory.  Senior Helen Katyal led the barrage with four hits, while Ross and sophomore Riley Krieger had three hits. Spitz, Yates, senior Archie Treater, junior Jayna Cole and sophomore Emily Sobehart had multiple hits apiece.  The Tigers had five players with at least three RBI's, combined with consistent hitting throughout the lineup, leaving Montour no hope other than to settle for a split of the two games.  NA's defense came to life and silenced the once noisy Montour bats with another Spitz-to-Yates double play along with several great catches by outfielders Katyal, Kreiger, and Cole.
The Tigers advanced their record to a respectable 7-3, with a full weekend of games next weekend to round out the 2022 regular season.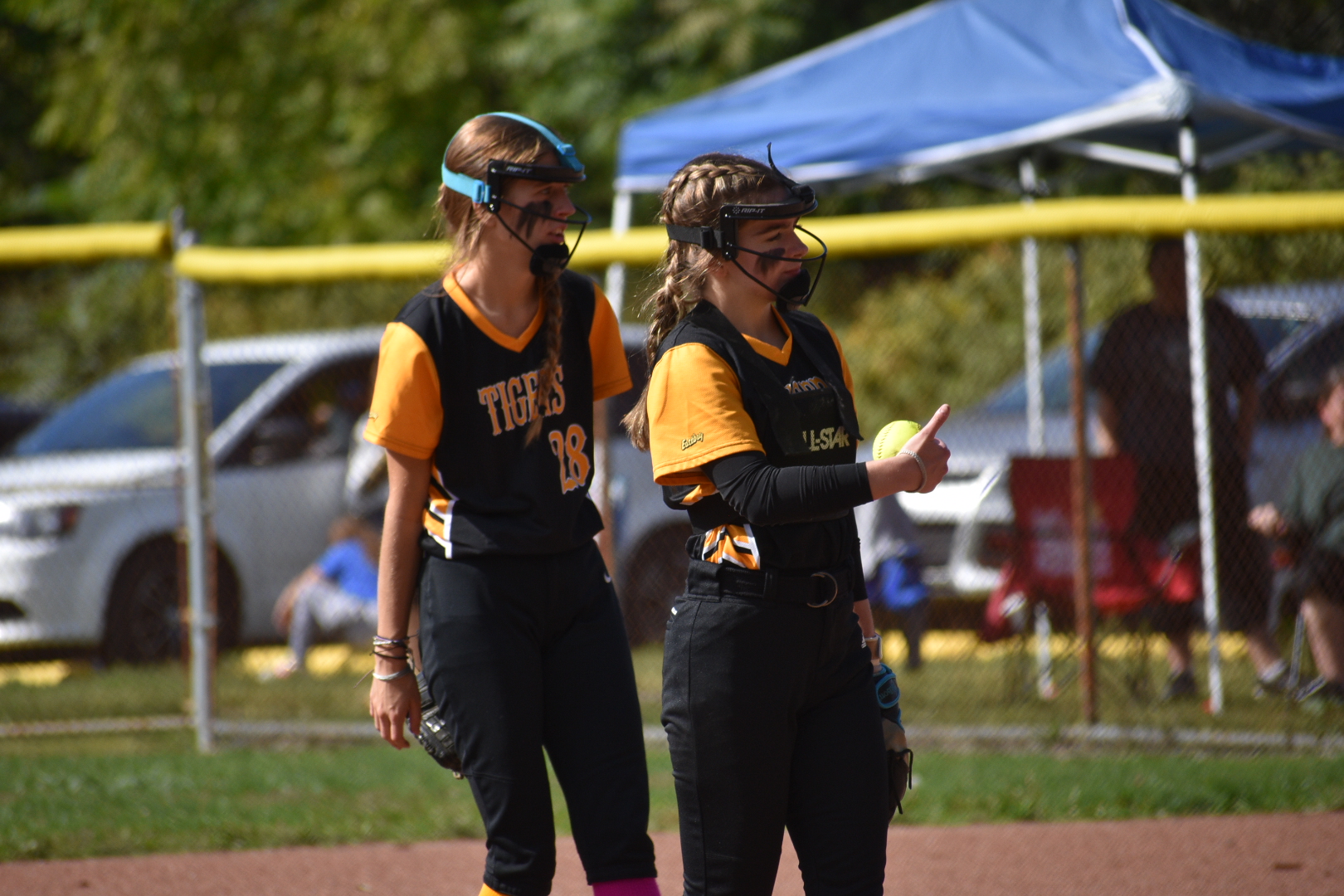 The North Allegheny Tigers brought a bus-load of bats as they traveled to host Ellwood City and earned a convincing doubleheader sweep on a beautiful Sunday afternoon.
The Tigers came out swinging with runs scored in each of the five innings played, on their way to a 28-2  victory in Game 1.  The offense was powered by, over the fence home runs by Senior Nina Pietrzak, a 3-run shot, and Riley Yates with a towering grand slam to put this contest way out of reach.  Senior Captain Tye Ross led the hitting onslaught with five hits, followed by juniors Jayna Cole, Reilly Spitz, and Keala Glaser with four hits a piece.  Seniors Yates and Zoey Martin, along with sophomore Hannah Anderson, slugged three hits of their own to cap an explosive offensive performance.  The North Allegheny defense was headlined by the Tigers battery of pitcher Martin, who fired a couple strikeouts, and senior catcher Archie Treater who made a number of strong plays jumping out from behind the plate.
The Tigers continued their offensive dominance and solid play in the field to sweep the host team with a 14-2 win in Game 2.  Cole continued her hot streak and seven-hit afternoon, with three more hits to tie senior Helen Katyal for the team lead, followed by multiple hits from Yates, Glaser, and sophomores Riley Krieger and Emily Sobehart. Pietrzak hit her second over the fence home run and struck out two while on the mound, to ensure the victory.  The Tigers improved their overall record to 6-2 with another doubleheader at home next Sunday, versus Montour.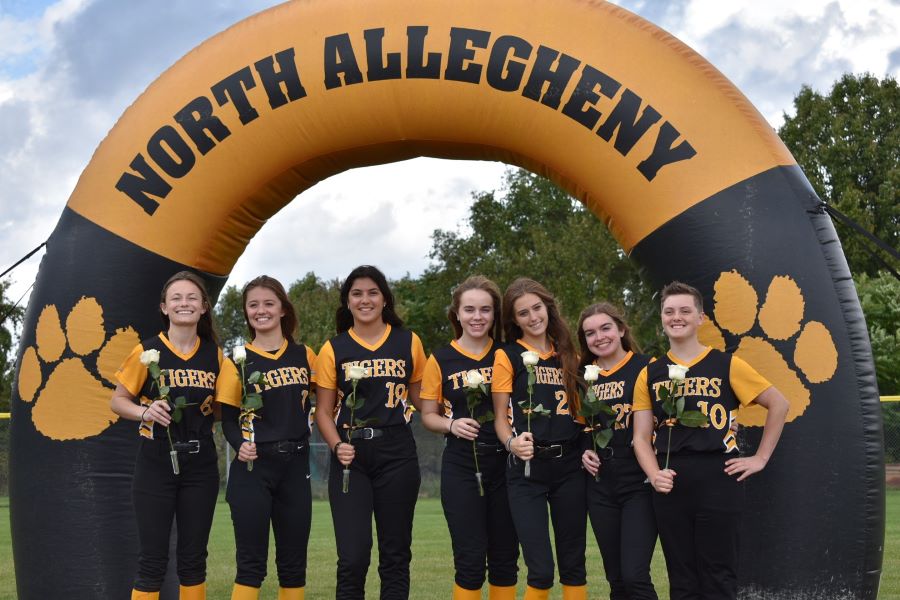 by Rob McKinney
On Sunday, the Tigers split a double header with their rivals, North Hills Indians.
North Hills won the first of the two games, 20-12, thanks to consistent offensive production and solid pitching from junior Jayden Stillwagon. North Hills opened with four runs in the first inning and only failed to score two runs or less in only two innings (fourth and seventh). North Allegheny had a slow start to the game but its offensive production picked up in the fourth inning. Tigers junior Jayna Cole tallied three hits and one walk in four at bats. NA senior Archie Treater went 2-for-4 and notched three RBI's in the game one loss. The best performance came from the Wright Automotive Player of the Game, senior Helen Katyal. Katyal finished 3-for-3 with two inside the park homeruns, four RBI's and a walk. The offensive output was too little, too late but gave the Tigers momentum heading into the second game.
North Allegheny took control early in the second of two games on Sunday with strong pitching and sound defense. The Tigers bested the Indians by a score of 11-1. Most of the offensive output for the Tigers came from the Wright Automotive Player of the Game, junior Reilly Spitz. Spitz finished 4-for-4, four RBI's, three runs scored and was a homerun shy of the cycle. Other notable offensive performances came from senior Riley Yates (3-for-4 and 3 RBI's) and Cole (2-for-4 and two runs scored). Although the offense was consistent, it was the pitching and defense that steered the Tigers to victory. Senior Nina Pietrzak had a strong day on the mound pitching all seven innings. Defensively, the Tigers limited errors and had timely catches from Katyal in left center.
The next games for North Allegheny will be a double header on Monday at Bethel Park.