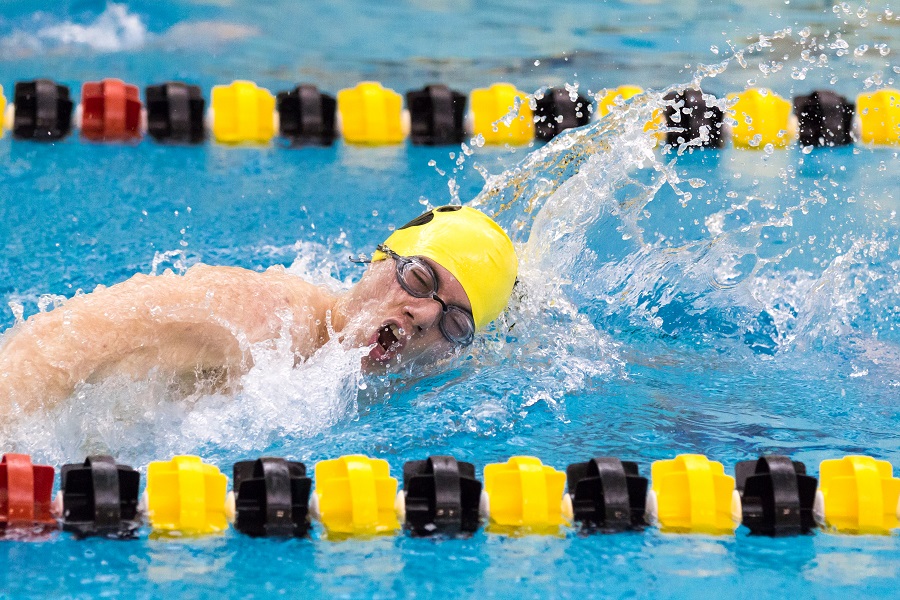 NA Returns Home with Win Over Mars
The North Allegheny swimmers and divers returned to their home pool with a dominating performance.  The boys team won every event in their 98 – 56 win and the girls team won every event except the 500 Free in their win over section foe Mars Planets.
Quinn Frost, Torie Buerger, Molly Smyers and Mary Flavin's win in the 200 Medley Relay started the meet off on a positive note.  The boys 200 Medley Relay team of Rick Mihm, Mason Gonzalez, Josh Galecki and Alex Grahor followed with a win. In the 200 Free Lila McGrath touched first for the girls while Andrew Zhang touched first for the boys.  Emily Cuba won the girls 200 IM and Tolik Borisov won for the boys.  The 50 Free was won by Olivia Kraus on the girls' side and by Ethan Song on the boys' side.  Torie Buerger won the 100 Fly and Tim Compton followed with a 100 Fly win for the boys.  Olivia Kraus and Alex Grahor won their respective 100 Free events.  Matt Kuhn glided to victory in the 500 Free.
In the 200 Free Relay both the girls and boys team won in convincing fashion.  Nicole Marnell, Lila McGrath, Olivia Kisow and Quinn Frost made up the girls team while Tyler Tieppo, Andrew Zhang, Josh Razum and Rick Mihm swam for the boys.  Mary Flavin won the 100 Back for the girls and Richard Jensen won for the boys.  The 100 Breast was won by Serena Yan and Andrew Zhang.  Both teams finished the meet with convincing wins in the 400 Free Relay.  The girls team was composed of Molly Smyers, Torie Buerger, Mary Flavin and Anna Mott.  Jerry Chen, Evan Soulia, Josh Galecki and Ethan Song made up the boys team.
Both the boys and girls diving teams had the top 3 finishers.  Maya Ennis led the girls followed by Olivia Schenk and Jenna Edelmann.  Dennis Knepp led the boys followed by Lucas Rodgers and Liam Cross.
The team takes on Bethel Park on Tuesday, January 30.  The meet is at North Allegheny and begins at 5pm.