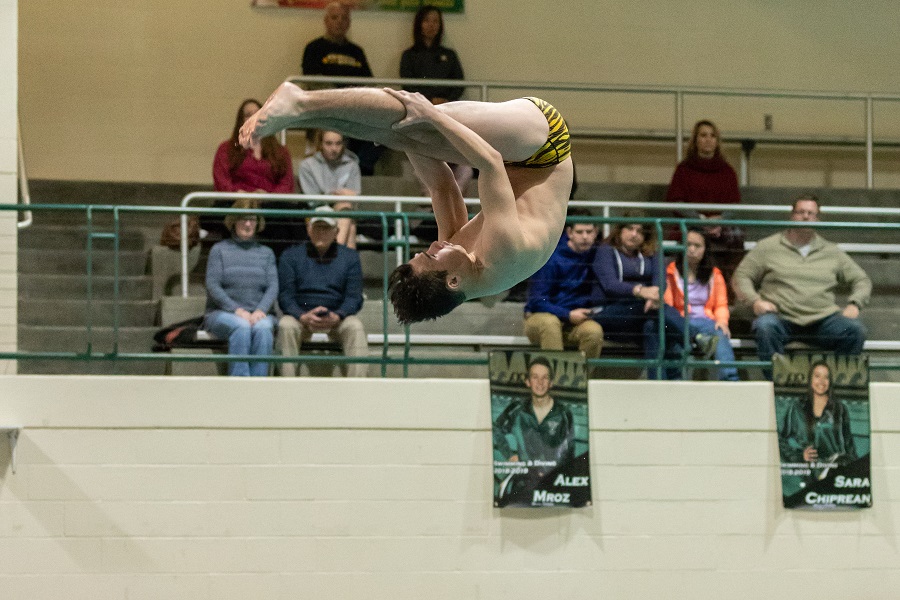 NA Sets Pool Records in Defeat of Pine-Richland
The North Allegheny swimming and diving team defeated the Pine-Richland Rams in a sectional meet. The boys set four pool records in their 104 – 73 victory while the girls won by a score of 102 – 79
The boys won all events and were led by Jack Wright and Ricky Mihm. Wright's time of 21.05 in the 50 Free beat the old pool record set by former NA swimmer Andrew Zhang.  Wright also easily won in the 100 Back. Mihm set the 100 Free pool record as the opening leg of the 400 Free Relay team. Wright and Mihm teamed with fellow swimmers Tolik Borisov and Branko Kosanovich as they set the pool record in the 400 Free Relay.  Mihm, Josh Galecki, Kosanovich and Joel Songer teamed to establish the new pool record in the 200 Free Relay. Mihm, Wright, Jerry Chen and Songer started the meet for the boys with a strong swim in the 200 Medley Relay.  Jacob McCarran won the 200 Free and Borisov won the 200 IM.  Galecki touched first in the 100 Fly, while Chen outdistanced the field in the 100 Free. Micah Phillips won the 500 Free and John Ehling won the 100 Breast.

The girls team had comfortable wins in all three relays. Torie Buerger, Olivia Kisow, Molly Smyers and Mary Flavin won the 200 Medley Relay. Lila McGrath joined Kisow, Smyers and Buerger as they won the 200 Free Relay. Buerger, McGrath, Flavin and Kisow finished the meet with a convincing win in the 400 Freestyle Relay. McGrath swam to a victory in the 200 Free and Kisow had a victory in the 200 IM. Smyers won both the 50 Free and the 100 Free. Buerger won the 500 Free and Quinn Frost won the 100 Breast.

Lucas Rodgers finished first in the diving competition with Dennis Knepp finishing second. Addie Restilli's second place finish led the girls' team, while Eva Betz took second and Bailey Restilli took third.

The team travels to Bethel Park on January 29 for a sectional meet. The meet begins at 5:00 p.m.