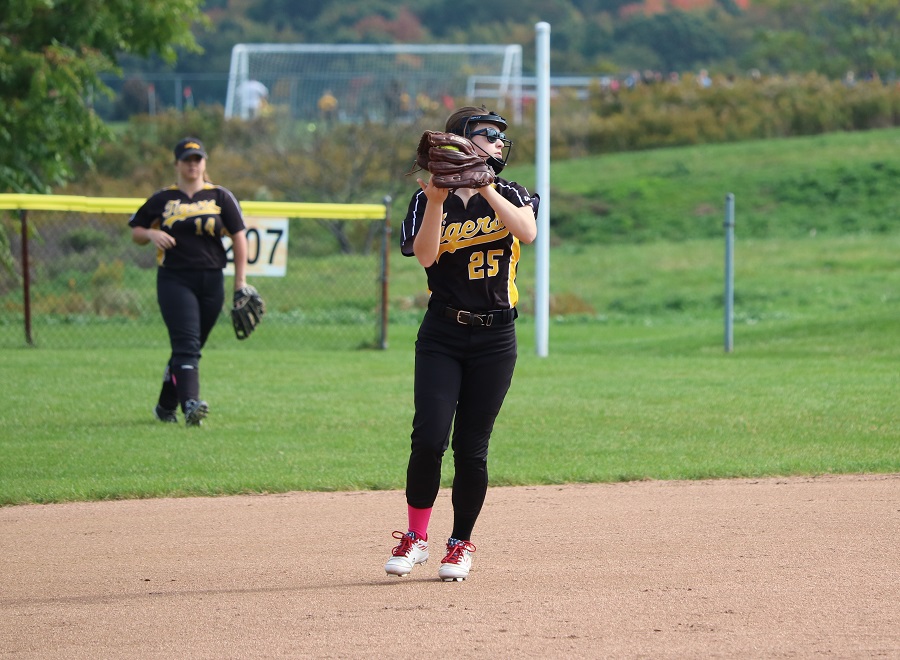 NA Slow-Pitch Opens Season With Split
The 2017 Lady Tigers Slow-Pitch Softball season opened on Sunday, September 3rd, on a Fall-like day at Bethel Park High School.  The Lady Tigers' play in game one of this double header was inconsistent as they found themselves on the losing side of a lopsided 13-3 deficit.  The Tigers could only muster three runs on six hits.  After the defeat, the Lady Tigers found their bats and went a combined 20 for 41 at the plate to ensure a victory with a final score of 13-12 in the second game of this season opening double header.
The Lady Tigers built off the strong play by lead-off batter and senior Rachel Giger who was 6 for 6 (4 runs and 2 RBI's) and freshman Lizzie Wetmore who was 5 for 6 and led all players with 3 RBI's.  Indeed a team win, others who contributed to the victory were senior Julia Lagnese (3 for 5) and junior Sydney Korvik (2 for 3 with 1 run and 1 RBI).  Susie Lawless had a huge pinch hit single to lead off the top of the sixth inning as the team went on to score 2 important runs to tie the game as they headed to the top of the seventh and eventually won the game in the bottom of the seventh.
The Lady Tigers (1-1) will be home this Sunday at Marshall Middle School to take on the Indians of North Hills.  Game times are scheduled for Noon and 2 p.m.