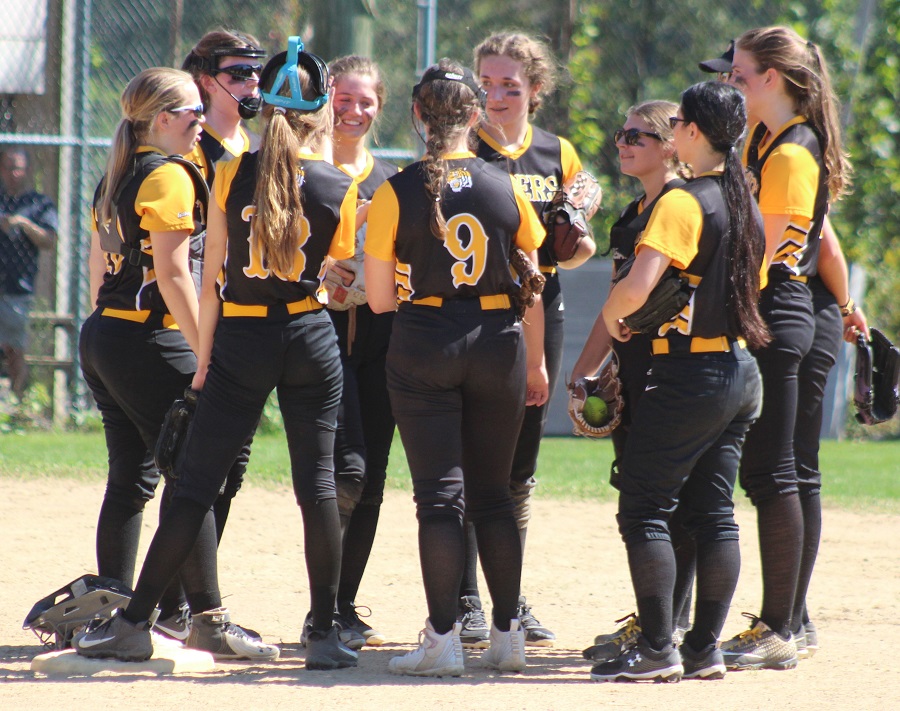 NA Splits Doubleheader With North Hills
North Allegheny split their second double-header of the season against rival North Hills, 16-6 and 13-10.
The Lady Tigers were off to a great start in the first inning of game one, racking up five runs with solid performances at the plate led by RBI singles for seniors Audrey Laswell and Sydney Besket.
With the Tiger's lead at 6-3 heading into the bottom half of the fifth, defensive lapses contributed to a big inning for North Hills. The Indians batted around, scoring nine times giving them a 12-6 lead after 5, with the game ending in the sixth with a 16-6 North Hills victory. The Tiger's hitters were led by seniors Megan Quinlan and Hannah Bennett.
The Lady Tiger's defensive play rebounded in game two, highlighted by an impressive first inning double-play from sophomore Keala Glaser at third base to junior Riley Yates at second. The Lady Tigers regained their composure at the plate as well, knocking in three runs in the bottom half on hits by Helen Katyal, Yates, Quinlan and Evelyn Wiethorn. A North Hills rally in the second was squashed by Quinlan catching a soft liner and then doubling off a napping North Hills runner at second.
In the bottom of the seconf, NA scored four times with a hit parade of singles by sophomores Jayna Cole and Keala Glaser; and juniors Katyal and Yates. Seniors Quinlan, Wiethorn, Laswell and Besket contributed to the rally which gave the Tigers a 7-4 lead. North Hills battled back however, and heading into the bottom of the sixth inning had tied the game at 8 runs apiece.
The Lady Tigers came on strong in the last half of the sixth, scoring five times highlighted by a two-run home run by Katyal and a run-scoring triple by Laswell. A North Hills rally in the bottom half fell short, earning the Tigers a 13-10 victory over the Indians.
The Lady Tigers take their 3-1 record into next Sunday's home game against the Penn Trafford Warriors.