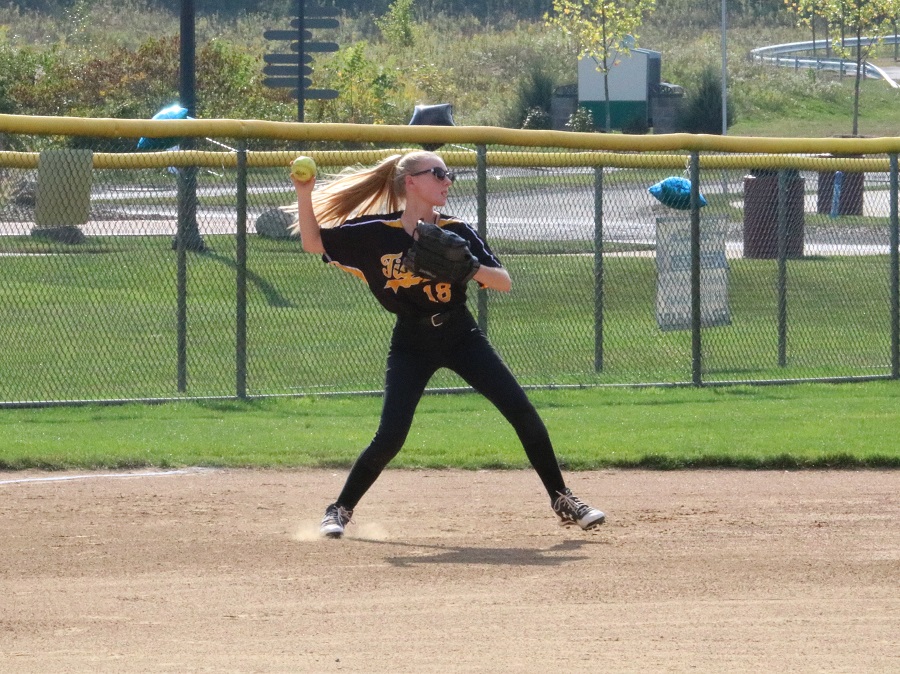 NA Splits Doubleheader With Seneca Valley
On a blistering 91-degree fall day, the North Allegheny Lady Tigers took a 5-1 record into their doubleheader against the Seneca Valley Raiders (3-3).  In game one of this twin bill, the NA bats were as hot as the temperature.  Led by senior Julia Lagnese (3 for 3 and 4 RBI's) the Tigers cruised to a 16-11 win.  Others who contributed to the team win were senior Kayla MacDonald (2 for 4 and 1 RBI), sophomore Abby Birch (2 for 3 with 3 runs scored), junior Sydney Korvik (2 for 4 and 2 RBI's) and junior Callie Beck who was 3 for 3 at the plate.
As the sun began to set and the temperatures cool down, so did the Lady Tigers bats.  NA limped to an 18-5 defeat with a disappointing loss.  The Tigers find themselves now at 6-2 this season and fighting for a high playoff seeding.  NA's next opponent will be the Hampton Talbots on Sunday, October 1 at 2 PM and 4 PM at Hampton.