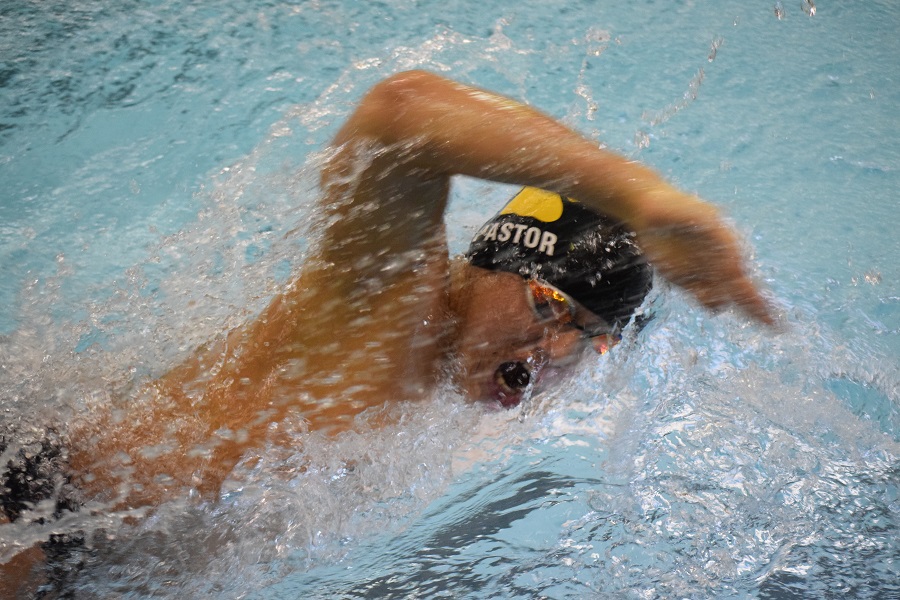 NA Sweeps Butler In Section Meet
The North Allegheny Swimming and Diving team traveled north to face section foe Butler and both the NA boys and girls prevailed. The girls won by the score of 118-68 while the boys completed the sweep with a score of 100-79.
There were good individual performances from the Lady Tigers. Ella Ogden took the 200 Free, Olivia Kisow sprinted for the win for the 50 Free, Kara Mihm touched first for the 100 Free, and Torie Buerger led a sweep of the 500 Free. The 200 Free Relay was won by the team of Molly Smyers, Lily Courville, Ogden and Lexi Sundgren.  The girls finished off their night by taking the 400 Free Relay with the team of Buerger, Isabella Dietz, Olivia Kraus and Smyers touching first.
The NA boys took the 200 Free through RJ Swanson's efforts, and Rick Mihm won the 100 Backstroke and set a new pool record.  As for the other individual events, NA would take second, third and fourth places in all of them. The team of Branko Kosanovich, Marko Kosanovich, Stewart Messer and Wyatt Courville got the win for the 200 Free Relay. The NA boys capped off the night by winning the 400 Free Relay convincingly.  The team was composed of Mihm, Alex Grahor, Josh Galecki and Swanson.
The girls diving team had a strong performance, but Butler was able to get the win.  Bailey Restelli took third place, Eva Betz and Olivia Schenk took fifth and sixth place, respectively.
The next meet will be back at home against the Rams of Pine Richland on January 23.  The meet begins with diving at 6 p.m.