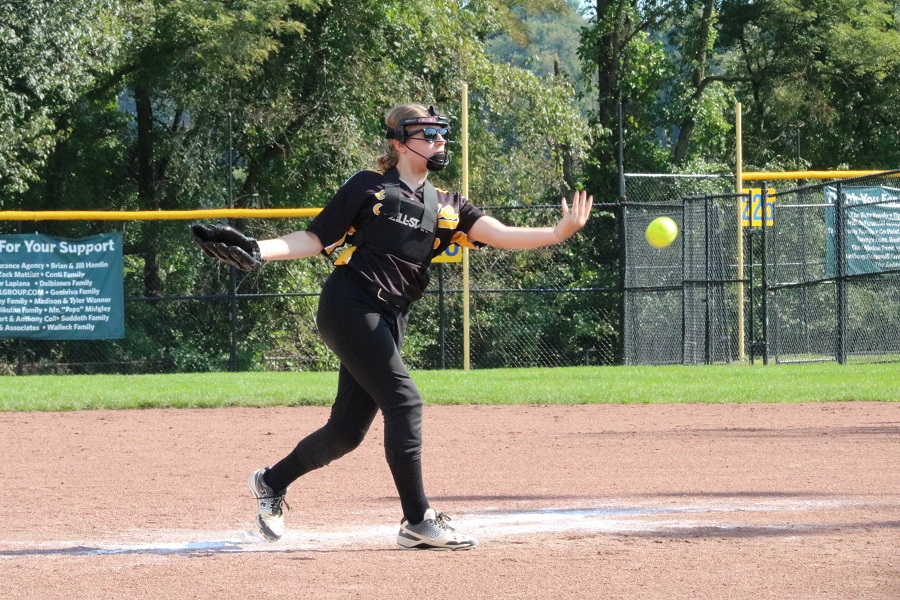 NA Sweeps Twin Bill With Hampton
The North Allegheny slow-pitch softball team earned a doubleheader sweep over the Hampton Talbots on Sunday. The Lady Tigers claimed the twin bill by scores of 20-0 and 25-1.
In game one, the North Allegheny Lady Tigers roared into the first inning against Hampton, earning eight runs during their first at-bat. The rest of the game continued in this fashion with powerful hitting and a strong defense. Junior Kenna White was unstoppable with two home runs and a double. Sophomore Carly Snyder was on fire with a triple and three doubles. Defensively, senior Jenni Booker played a strong game at first base with out after out and a dramatic double play to third baseman, Sydney Korvick. Senior Melissa Metzger pitched a beautiful game, striking out three opponents.
In the second game, NA continued to roll with its hitting and defense. Freshman Emily Yanchak struck out two opponents, and senior Callie Beck led the team over the two games with seven RBIs.