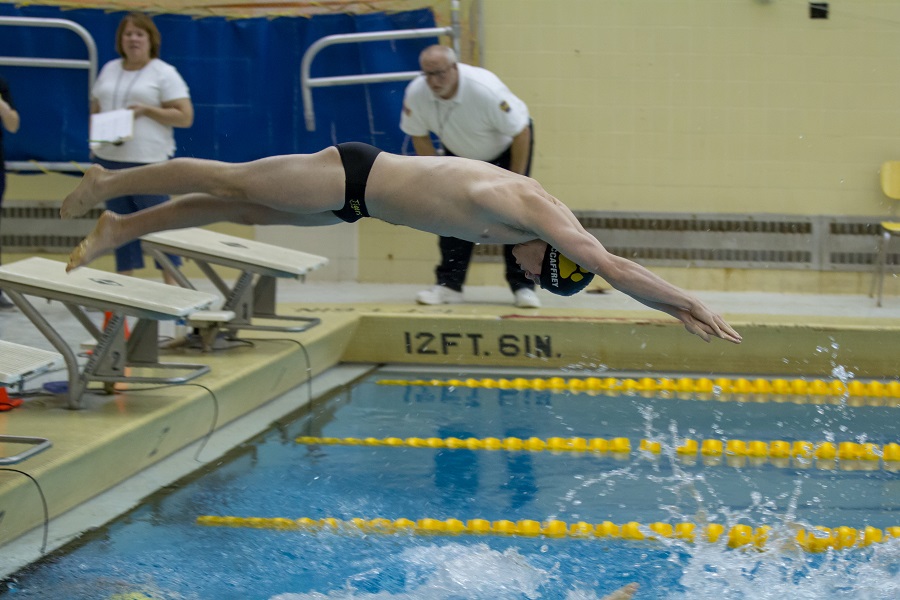 NA Swimmers Complete Perfect Season with Win at North Hills
The North Allegheny swimmers completed a perfect season with a decisive win at North Hills.  The NA boys' team broke four pool records en route to their victory.
The boys were led by Mason Gonzalez who had pool records in both the 200 Free and the 500 Free.  Ricky Mihm recorded a pool record in the 100 Back.  The 400 Free Relay team of Jack Wright, Mason Gonzalez, Eben Krigger and Ricky Mihm ended the night with the final pool record for the boys.  Eben Krigger was a double winner touching first in both the 200 IM and the 100 Free.  Jack Wright won the 50 Free while Andrew Zhang won the 100 Fly.  The winning 200 Medley Relay team was composed of Andrew Zhang, Ricky Mihm, Maxwell Gonzalez and Jack Wright.  Andrew Zhang, Eben Krigger, Maxwell Gonzalez and Mason Gonzalez cruised to victory in the 200 Free Relay.
The girls' team was led by Lauren McGrath and Kristine Mihm.  Lauren won both the 50 Free and the 500 Free and Kristine won the 200 IM and the 100 Back.  Torie Buerger finished first in the 200 Free while Mary Flavin finished first in the 100 Free.  The girls won both of the freestyle relays.  Torie Buerger, Caitlyn Edwards, Ann Juneau and Anna Verardi won the 200 Free relay and Lauren McGrath, Torie Buerger, Ann Juneau and Anna Verardi won the 400 Free relay.
Trey Serbin won the boys' diving while Morgan Rutan finished second for the girls.
The next meet is Saturday, February 18, at North Allegheny.  This is the Last Ditch meet where area swimmers get a last chance to qualify for the WPIAL championships.  The meet starts at 6 p.m.