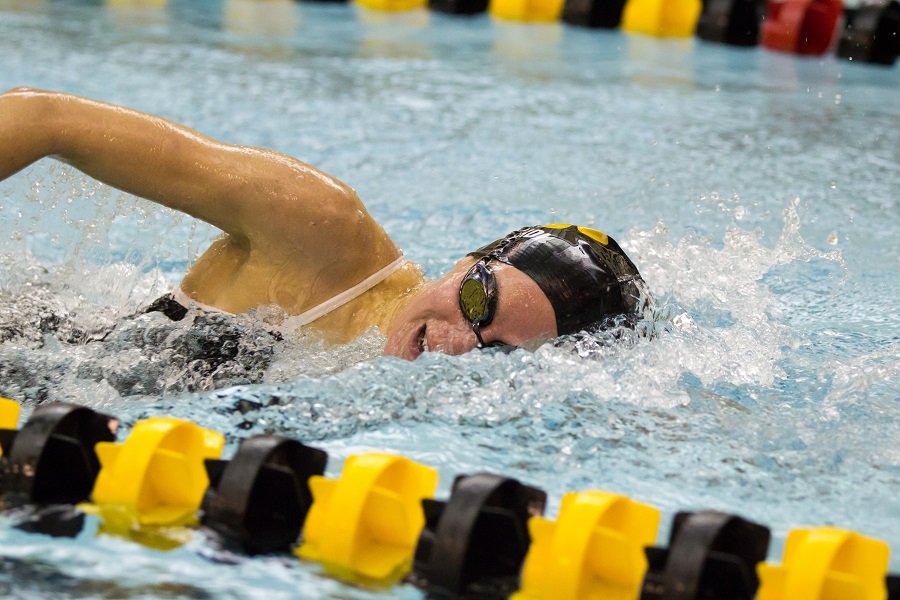 NA Swimmers Energized by Last Ditch Crowd
A large and supportive crowd spurred on North Allegheny swimmers as they achieved a total of ten WPIAL qualifying time standards.  A total of 37 WPIAL times were achieved during the meet by area swimmers from both AAA and AA schools.
Caitlyn Edwards and Marlyn Root qualified in the 200 Free.  Emma Kunzmann reached the standard in the 200 IM, while Lila McGrath did so in the 50 Free.  Alex Grahor beat the qualifying time in the 500 Free by .01 seconds.  The team had 2 qualifiers in the 100 back when Thomas McCaffrey and John Ehling reached the standard and had 3 qualifiers in the 100 breast – Joel Songer, Andrew Yang and Josh Galecki.
The team returns to action March 2 – 3 at Trees Pool at the University of Pittsburgh Campus for the WPIAL Championships.