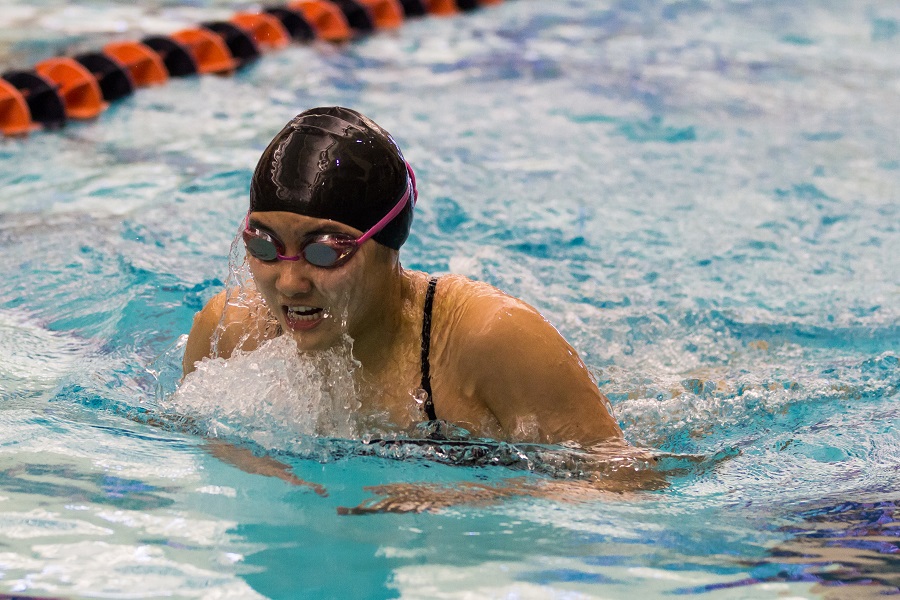 NA Swimmers Finish Strong At Bucknell
The North Allegheny swim team travelled to Bucknell University for a multi team event. The boys team finished in second place and the girls team finished in fourth place.
The boys team was propelled by the first place finishes in all 3 relay events. The 200 Medley Relay team was composed of Andrew Zhang, Jerry Chen, Mason Gonzalez and Jack Wright.  The foursome of Andrew Zhang, Rick Mihm, Jack Wright and Mason Gonzalez won both the 200 Free Relay and the 400 Free Relay. Rick Mihm touched first in the 200 IM. Andrew Zhang was first in the 100 Free. John Ehling took first place in the 500 Free and Mason Gonzalez won the 100 Fly.
The girls relay teams also had strong performances. The 200 Medley team of Torie Buerger, Olivia Kisow, Lila McGrath and Kristine Mihm placed 6th. The 200 Free Relay and 400 Free Relay teams both had 5th place finishes. The 200 Free team was made up of Torie Buerger, Olivia Krause, Quinn Frost and Sydney Monteparte. Mary Flavin, Molly Smyers, Lila McGrath and Torie Buerger were the 400 Relay Team members. The individual performances were highlighted by Torie Buerger's 2nd place finish in the 100 Back, Molly Smyers third place finish in the 200 IM and Kristine Mihm's 5th place finish in the 100 Fly.