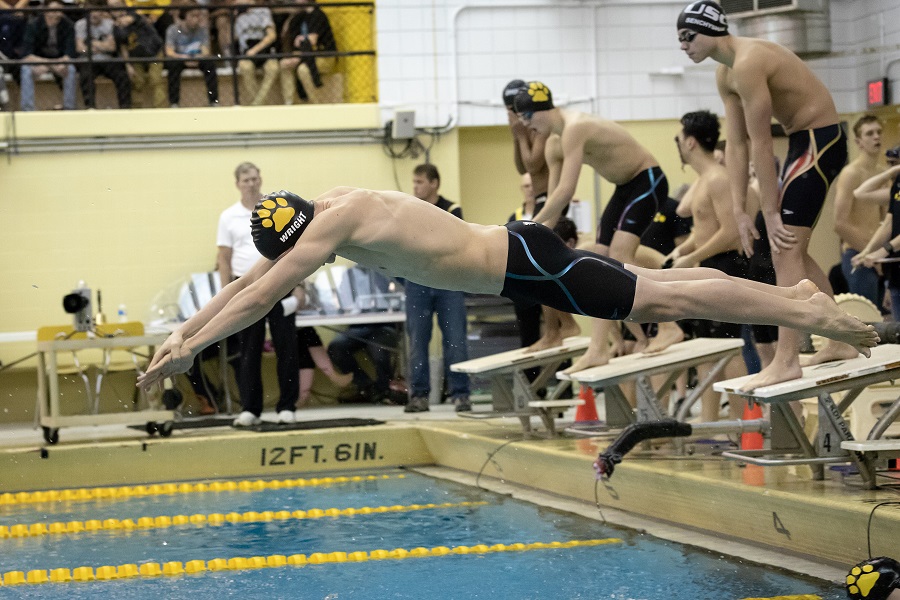 NA Swimmers Set 4 Pool Records in Win Over USC
The North Allegheny swimming and diving team set a total of four pool records in their win over Upper St. Clair. The NA boys team established three records as they swam to a 118 – 68 victory, while the NA girls team set one record in their 109 – 74 victory.

Jack Wright led the boys team with records in the 200 Free and the 500 Free.  His time of 4:28.23 in the 500 Free bested the previous record by five seconds.  Ricky Mihm swam to a pool record time of 1:47.97 in the 200 IM. Other individual winners were Joel Songer in the 50 Free, Branko Kosanovich in the 100 Fly and Josh Galecki in the 100 Free.  The boys won 2 out of the 3 relays for the evening.  Songer, Galecki, Kosanovich and Wright touched first in the 200 Free Relay.  Wright, Galecki, Tolik Borisov and Mihm finished the boys events with their win in the 400 Free Relay.

Torie Buerger, Molly Smyers and Olivia Kisow led the girls team with victories in two events each. Buerger had a pool record time of 54.91 in the 100 Back and also finished first in the 100 Fly. Smyers won the 200 IM and the 500 Free. Kisow touched first in the 200 Free and the 100 Breast. Mary Flavin won the 100 Free. The team of Buerger, Smyers, Lila McGrath and Flavin started the girls off on a winning note with their win in the 200 Medley Relay. The team of Smyers, McGrath, Kisow and Buerger finished the meet for the girls with a strong win in the 400 Free Relay.

The North Allegheny divers were led by Maya Ennis who finished first in the girls competition. Alex Kmetyk finished third and Addie Restelli finished fourth. In the boys competition Lucas Rodgers finished third, Liam Cross finished fourth and Dennis Knepp finished fifth.

The team travels to Bucknell University on January 5 for the Bucknell Invitational. The meet begins at 10:30am.